The much talked about highly anticipated film, the 'Gang Of Looters' is set to hit the screens. The classic masterstroke which is a product of Scholastic Art Creations has become the rave of the moment following the release of its much talked about thriller which has got curious viewers praying for its release. Today we would attempt to bring you closer to the actors that made that expose extraordinaire a reality.
To produce phenomenal films with captivating storylines in the mold of 'Gang Of Looters', one would surely need nothing short of phenomenal A-list actors. The producer, as well as the director of this jaw-dropping film, understood this reality and that was exactly what informed their choice of selection of actors and the allotment of roles. As a direct consequence, viewers should get ready to be thrilled with not just a suspense-filled masterpiece, but they would also get to experience perhaps the best role synchronisation and character depiction they have seen in the industry.
Read Also: Dr. MarkAnthony Nze's 'Gang Of Looters' Hits The Screen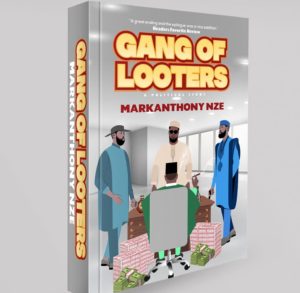 The timely 'Gang of Looters' film which was adapted from Dr. MarkAnthony Nze's widely read international novel is exactly what Nigeria and Africa need at the moment to re-engineer the mindset of the citizens who have remained aloof in the face of monumental horrible leadership. A priceless insight into the inner echelons of decision-making realms of governance would surely place the minds of the citizenry where they ought to be and that is exactly what 'Gang Of Looters' did justice to.
Popular A-list actors from Africa such as Khing Bassey, Adeola Awodein, Emmanuel Sokari, and Thelma Okhaz and one of the fastest rising actors from Africa, Zolee Jah among others delivered their usual best right there, and believe it or not, Africa would be watching something different from the norm they are accustomed to. This is it!
Meet the Phenomenal 'Gang Of Looters' Actors who made that dream a smashing reality:
• Khing Bassey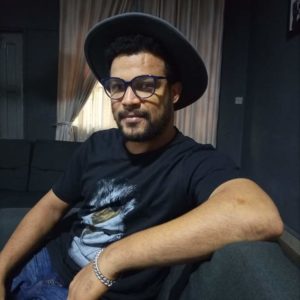 Handsome Nollywood actor, producer, filmmaker, Khing Bassey is arguably one of Nollywood's brightest stars at the moment. The astonishingly skillful actor who hails from Biquo in Calabar in Cross Rivers is a graduate of the prestigious University of Lagos where he bagged a degree in computer science. The screen sensation launched his acting career in 2008, from where he began to exhibit his rare role depiction prowess.
He was brought into limelight by Sylvester Obadigie's White hunter which featured Mercy Johnson, Ini Edo, and Funke Akindele. Ever since that game-changer, the soft-spoken lady's delight has been making giant strides in the highly competitive Nollywood film industry. He has played lead roles in several chart-topping films and he has even gone ahead to unleash the literary genius in him by creating his own film series. The Calabar-born actor has starred in films such as; White Hunter, Love like A Fire, Thirty pieces of silver, and many others too numerous to mention. Armed with tangible doses of sincerity and realism Khing Bassey is definitely headed for the skies. Haven carved a niche for himself using his natural individuality and uniqueness, Bassey is no longer a learner, simply give him the role and watch him deliver fantastically.
• Adeola Awodein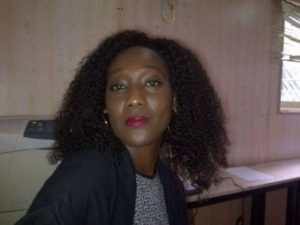 Born Adeola Olubukola Awodein, the 49-year-old Nollywood sensation is a Filmaker, voice-over artist, and well sought after model. Born in Phorzime, Germany, Adeola began her acting over a decade ago after she was encouraged to take a timely shot at the film industry by her sister, Abiola Segun Williams. The highly gifted actress schooled at Usman Danfodio Univerisity Sokoto where she graduated with a BA in Sociology. The knowledge-seeking Adeola also went on to run a number of courses at renowned Lagos business school (LBS) sometime in 2000.
Astounding is the fact that Adeola is a member of the Thespian family theatre which has a burning passion for appreciating the rich cultural heritage in the country. This is perhaps why the ageless actor has continued to focus on activites that prioritise the promotion of Nigeria's rich cultural heritage.
Adeola has starred in widely watched films such as Bella's place, My Siblings and I, Tinsel, and many others. She also played key roles in the popular Jennifer's Diary which has remained a viewer's choice doing massive numbers. To prove her much-touted versatility, the actress is the face behind nationally acclaimed commercials such as 'The Maggi bottom pot' commercial, 'Dettol cool' commercial, Showmax, and Laycoon, and many others too numerous to mention. When she is not acting, she is always involved in humanitarian duties such as the Cancer Awareness Walk which she carried out in Akwa Ibom sometime in 2020.
• Zolee Jah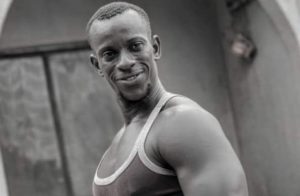 Abdul W Jah is a Liberian. The amazingly talented young man began his acting carrier almost two decades ago when he became part of a production house called Preacher Pictorial Production in 2002. That platform proved to be divinely ordained as the young Zolee soon discovered he could also double as a comedian.
The body building youngster eventually produced his first film in 2009 which he called, 'My Own Brother'. In the same year, Zolee got the opportunity of directing his first school documentary. 'Manogee'.
In 2013, the astute actor got a breakthrough when he linked up with Liberia's biggest Film producer by name, Richard S Dwumoh to produce a film which was called Killer Bean And Falcao which Zolee starred in. This movie proved to be the turning point for the highly ambitious Zolee as it went on to shatter the records to become the highest selling film in Liberia in 2014. Ever since, the Liberian sensation has gone on to remain relevant in and out of Liberia with the name 'KB' on every body's lips.
In 2015, Killer Bean And Falcao was Nominated in the USA as Best comedy movie a feat which saw Zolee being featured on an exclusive interview with a French journalist from CNN.
In 2017 the zealous Zolee assumed it was time to conquer new grounds and that mindset brought him down to Nigeria to do what he knows how to do best. While in Nigeria, he attended a training called the African Cinematography Film Festival which saw him resoundingly crowned as the Best Foreign Actor in that training.
Zolee has featured in films such as The revenge, Back to sender amongst many other high grossing films.
• Emmanuel Sokari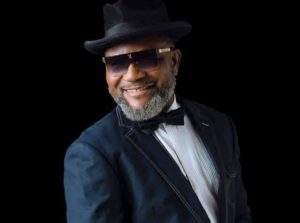 Anyone who has seen the 1972 classic film – The Godfather and the role played by Marlon Brando, will appreciate the contribution of Emmanuel Sokari.
The 54 year old star actor is a commanding figure in the Nollywood film industry. His legendary interpretation of roles is always a delight to watch. Born and raised in Rivers State, Sokari is of the Kalabari ethnic nationality. The highly versatile actor is a graduate of Computer Information Technology from the Federal University of Technology Owerri (FUTO). Over the last 20 Years, Sokari has been churning out hits upon hits of classic movies which have kept his fans perpetually hungry for more action from him.
The classy Sokari began his acting carrier as a teenager from his secondary school days. He has starred in so many blockbuster films such as Kings At War, Journey of Life, Koko The box, Overcoming The Forces of Wickedness among hundreds of others. The legendary actor has even featured in Emmanulla and Mark Angel comic series (Inlaw-inlaw, Professor Yo).
The seasoned actor who is married with 3 kids is a former staff at the Nigerian National Petroleum Corporation (NNPC) and a fellow of the Institute of Public Administration as well as a Fellow of the Institute of Health Insurance. To put it mildly, what he delivered in the 'Gang of Looters' film was a BOMB.
• Thelma Okhazi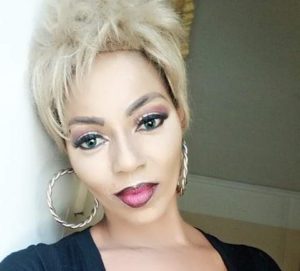 Thelma O'khaz hails from Edo State, in South Southern Nigeria. She was born and raised in Lagos where she bagged a degree in Theatre Arts from the University of Lagos (Unilag).
The multi-talented Thelma is an actress and a singer. She began her acting career in 1999 and ever since, her drive and determination have signled her out as an outstanding actor of repute.
The beautiful actor have featured in many films amongst them are; Desperate House Wives, Destiny and many others. The mother of four is always glowing, very pleasant, always happy, never antagonistic and good looking.
She has her own style and she can't be unnoticed in a crowd. Her professional approach to film roles has shot her up as one of the most sought-after actors in Nigeria today.
Dear reader, brace yourself! 'Gang Of Looters' would not disappoint you. A combination of these Phenomenal actors is surely a must watch.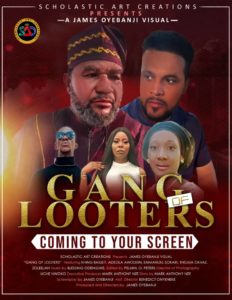 AFRICA DAILY NEWS, NEW YORK