The Nigerian music landscape is shrouded in an overwhelming sense of sorrow and disbelief following the abrupt and tragic death of one of its most promising talents, Mohbad, whose birth name was Promise Oladimeji Aloba. At the young age of 27, his life came to a halt on 12 September 2023. Known as Imole to his multitude of fans, Mohbad was not merely a budding musical talent; he was an embodiment of the promise and potential that Nigerian youth represent in a world increasingly interested in African music. His songs, a captivating blend of Afrobeats, hip-hop, and trap, resonated deeply, not just in the echelons of Nigerian music but also on a global scale, marking him as a maverick artiste on the verge of an illustrious career.
But his untimely demise serves as more than a tragic event; it acts as a stark wake-up call for the Nigerian music industry. This is an industry that, despite its global acclaim, still harbours unsettling elements that can threaten the well-being and even the lives of its artistes. Before his death, Mohbad was enmeshed in a high-profile dispute with Naira Marley, the owner of Marlian Records, the label to which he was previously signed. This dispute was far from a typical industry feud. Mohbad levelled serious allegations against Marley, accusing him of physical assault. This shocking revelation compels us to confront the unsettling power dynamics that can exist within the music industry, potentially putting vulnerable young talents at risk.
The allegations raised by Mohbad, though still under investigation, beg a thorough examination of the ethical standards that guide the Nigerian music industry. This episode points to the need for more stringent regulations and greater transparency in an industry that has, so far, operated with a laissez-faire attitude, allowing plenty of room for exploitation and abuse. The industry not only provides a platform for artistic expression but also shapes cultural and social narratives. Hence, any lack of oversight could have wider repercussions, affecting young impressionable minds who look up to these artistes as role models.
As the industry and fans alike mourn the loss of a brilliant artist, the circumstances surrounding Mohbad's death serve as a dark reminder of the urgent need for systemic change. His untimely demise leaves a significant void, but also presents an imperative for change, challenging the industry to take a hard look at itself and implement reforms that protect artists from exploitation and abuse. We must ensure that the legacy of Promise Oladimeji Aloba, known to us as Mohbad or Imole, serves as a catalyst for positive transformation within the Nigerian music industry, so that such tragic loss of life and talent is not repeated. The haunting question that looms in the wake of his passing is one the industry can ill afford to ignore: what concrete steps must be taken to ensure the safety and well-being of its artists? This is not just about paying tribute to a lost star; it is about safeguarding the future of an industry and the dreams of countless young talents who could be the next victims if nothing is done.
A Mandate for Reform: Turning Grief into Action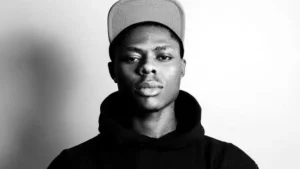 While the industry grapples with the loss of Mohbad, it's vital to remember that his tragedy should not be an isolated tale soon forgotten, but rather a catalyst that galvanises collective action. The allegations and circumstances that plagued the young artist's final months lay bare the existing flaws within the music sector, from exploitative contracts to troubling power dynamics, exposing a milieu that could indeed be perilous for upcoming talents. As the industry pays tribute to a star that shone brightly yet briefly, it must also make a firm commitment to protect those who are still with us, forging a path so that they don't suffer a similar fate.
Firstly, there's a pressing need for industry-wide standards that protect artists from exploitation. Many emerging talents, eager for their shot at stardom, may unwittingly sign contracts that are not in their best interests. As Mohbad's experience suggests, these contracts can be just the tip of the iceberg; there may be more sinister forms of exploitation lying beneath the surface. Professional bodies and regulatory agencies need to step in, standardising contracts and establishing channels for dispute resolution.
The next frontier for reform is mental health support. The strain of sudden fame, combined with a relentless work schedule, can wreak havoc on an artiste's mental well-being. Add to that the stress of navigating a complex and often cutthroat industry, and you have a recipe for disaster. Counselling and mental health services should not be optional add-ons but standard industry offerings to artists at all stages of their careers.
Additionally, we must address the culture that allows influential figures to wield their power unchecked. Codes of conduct should be established and enforced, with transparent procedures for reporting and investigating allegations of abuse or harassment. These safeguards are not just necessary for justice to be served in individual cases like Mohbad's; they're also crucial for cultivating an environment in which artistes can safely pursue their creative endeavours.
Mohbad's tragic story also raises concerns about the role models we elevate in society. His dispute with Naira Marley calls into question the moral responsibilities that come with influence and public attention. Role models in the industry need to be held to a higher ethical standard, given the impact they have on millions of young, impressionable fans.
The Nigerian music industry stands at a crossroads. It can either continue business as usual, risking further tragedies like the untimely death of Mohbad, or it can seize this moment to institute meaningful reforms. As we continue to remember and celebrate the life and work of Promise Oladimeji Aloba—our Mohbad, our Imole—we must also work to ensure that his legacy serves as the impetus for an industry that is fairer, safer, and more humane for all. And while the music of Mohbad will continue to inspire and entertain, let it also serve as a clarion call for change.
The Silence of Complicity: Holding Naira Marley, Marlian Records, and Apathetic Artists Accountable
It is an unpalatable truth that the African society often waits for a tragedy to occur before taking meaningful action. Mohbad's untimely death and the disturbing allegations surrounding it should be a watershed moment for accountability, not just a trending hashtag. One cannot discuss the plight of Mohbad without addressing the glaring culpability of Naira Marley and Marlian Records. If the allegations of physical assault are indeed accurate, then what we have is not merely an ethical failing but potentially a criminal one as well.
The audacity of Naira Marley to allegedly wield such power in a destructive manner, potentially endangering the lives of young artistes under his influence, is not just a personal failing; it's indicative of a system that grants unchecked power to individuals who are clearly undeserving of such responsibility. It begs the question: What kind of industry turns a blind eye to accusations of abuse, allowing figures like Naira Marley to operate with impunity?
Equally disappointing is the reticence from other artists in the Nigerian music industry, who have largely remained silent or neutral on the matter. This isn't merely a legal issue to be settled in courts; it's a moral crisis that strikes at the very heart of the community. Their silence could easily be interpreted as complicity, as it allows a status quo of exploitation and abuse to persist. If Mohbad's life and artistry meant anything, it ought to galvanize his peers into action, forcing them to take a stand against the injustices that are all too prevalent in their industry.
The time for mincing words is over. As consumers of music, as fans, as human beings with a moral compass, we must hold Marlian Records, Naira Marley, and yes, even those silent artistes who refuse to advocate for justice, accountable for their roles in this tragedy. The late Promise Oladimeji Aloba—our cherished Mohbad, our Imole—deserves nothing less.
The road ahead is one that requires collective resolve. As fans mourn the loss and celebrate the music, they must also demand better from an industry that has shown it can offer so much yet take away even more. The life and legacy of Mohbad must serve as the rallying cry for a new era in Nigerian music—one that places the well-being of artistes at its core, refuses to allow abuse to be swept under the rug, and holds those in power rigorously accountable for their actions.
In the end, seeking justice for Mohbad isn't just about retribution for a life tragically cut short; it's about laying the foundation for an industry that is worthy of the talent it claims to nurture and celebrate. Anything less would be an affront to the memory of a young man who gave so much, and had so much more to give.