Africa, a continent rich in cultural diversity, natural resources, and emerging economies, is poised for a promising future. Yet, while a number of African nations are harnessing innovative initiatives, focusing on sustainable development, and working towards prosperous futures, others are caught in the grips of leaders whose actions pose significant obstacles to national progress.
Ranging from allegations of flagrant corruption and grievous human rights abuses to instances of economic mismanagement and intractable authoritarian rule, these leaders have drawn not only international condemnation but also the dismay and frustration of their own citizens. The detrimental impact of such leadership creates ripples that extend far beyond political echelons, permeating the daily lives of the populace and hindering nations from reaching their full potential.
In this comprehensive examination, we spotlight a selection of Africa's most controversial leaders. These figures, perpetuating a cycle of self-serving governance, have seemingly undermined their respective nations' trajectory towards development and prosperity. Through a careful assessment of their governance and the resultant domestic and international implications, we provide a sobering insight into the enduring issue of leadership crises in parts of the African continent.
By shining a light on these leaders and their practices, we aim to contribute to the broader discourse on effective governance, leadership ethics, and sustainable development. As we journey through these sobering narratives of leadership failure, it's essential to remember that within the hearts of these nations beats a steady rhythm of hope and resilience. These are the very forces that ignite the ceaseless struggle for meaningful change, steadfast accountability, and substantial progress.
Read Also: Necessity Of Strategic Foresight Among Africa's Leaders
Despite the somber pictures painted by these tales of misrule, the spirit of Africa is indomitable. Beneath the shadows cast by these ill-fated reigns, glimmers of resilience radiate from countless individuals who refuse to accept the status quo. They are the vibrant entrepreneurs molding economic opportunities out of adversity, the fearless activists who amplify the voices of the marginalized, and the relentless youth who, armed with innovation and the audacity of hope, are reshaping the continent's narrative.
Africa is a land ripe with enormous potential, and its most significant resource is its people – spirited, enduring, and resourceful. These nations, although battered by the unfortunate circumstances of leadership and governance, are far from being defined by them.
Isaias Afwerki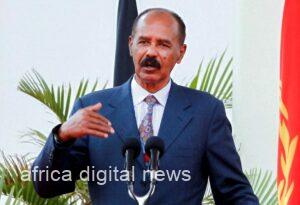 The narrative of Isaias Afwerki, the longstanding President of Eritrea, is a telling tale of paradoxical leadership. Once celebrated as a freedom fighter who led Eritrea's struggle for independence, his tenure as a head of state has been marked by a transition from liberator to autocrat, and it is a stark example of how detrimental leadership can hinder national progress.
Born in 1946 in Asmara, Afwerki's political journey is deeply intertwined with Eritrea's struggle for sovereignty. As a student of engineering at the University of Addis Ababa, he joined the Eritrean People's Liberation Front (EPLF) in 1966, where he rose through the ranks to assume the mantle of leadership by 1987. Under his stewardship, the EPLF emerged victorious in the Eritrean War of Independence in 1991, heralding the dawn of a free Eritrea.
However, the hope and optimism that marked Eritrea's hard-won independence have since been overshadowed by Afwerki's authoritative rule. As both the President and the chairman of Eritrea's sole legal political party, the People's Front for Democracy and Justice (PFDJ), he has consolidated power, exerting control over every aspect of Eritrean governance, including the judiciary and military. Eritrea, under his rule, has been denied a functioning constitution, legislature, and transparent budgetary system, enabling Afwerki to rule with an iron fist.
Afwerki's leadership has also been characterized by an escalating erosion of press freedom. Eritrea, under his government, was ranked second-to-last out of 180 countries in the 2022 Press Freedom Index by Reporters Without Borders, marginally ahead of North Korea. This disturbing ranking bears testament to the repressive conditions in which journalists operate, where censorship and fear have become the norm.
One of the most unsettling aspects of Afwerki's rule has been his ruthless quashing of political dissent. As reported by Amnesty International in 2013, his government has imprisoned at least 10,000 political prisoners. The use of torture, both as a means of punishment and a tool for interrogation and coercion, is said to be widespread.
In 2015, the international community cast a spotlight on Afwerki's repressive regime. A United Nations panel accused him of presiding over a totalitarian government, implicated in systematic human rights abuses that could amount to crimes against humanity. Such scathing international condemnation, while justified, has done little to temper his oppressive governance.
The economic implications of Afwerki's rule have been equally devastating. Eritrea's economic freedom score was a dismal 39.5 in the 2023 Index, making its economy one of the least free globally. The impact of these economic hardships on the average Eritrean cannot be overstated, with the country's low ranking further illustrating the bleak economic landscape facing its citizens.
Critics of Afwerki, including his former comrades, have voiced concerns about his personalisation of power and consequent abuses. Afwerki's cynical rejection of the very principles he once advocated during his time as a liberation fighter is emblematic of his transformation into a despotic leader.
In summary, the story of Isaias Afwerki's leadership presents a stark example of how unchecked power can lead to a widespread regression of freedom, economic prosperity, and human rights. His transition from liberator to autocrat underscores the potential of leadership to either uplift or undermine a nation's progress. His rule, defined by its oppressive tendencies and economic mismanagement, serves as a sobering reminder of the destructive impact of leadership gone awry. The tale of Eritrea under Afwerki's rule is a testament to the resilience of its people and their enduring hope for a future marked by progress, prosperity, and freedom.
King Mswati III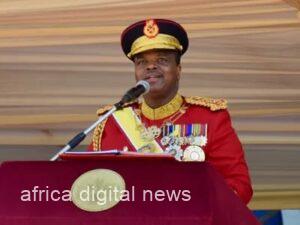 King Mswati III, the last absolute monarch of Africa, offers a disconcerting illustration of a leadership style defined by the prioritization of personal extravagance over the welfare of his people. His reign, marked by opulence and unchecked authority, has fostered a deeply entrenched socio-economic chasm within the Kingdom of Eswatini, formerly known as Swaziland, impeding the nation's progress and undermining the potential prosperity of its people.
Mswati III, born Makhosetive in 1968, was thrust into the role of Ngwenyama, or lion king, at the tender age of 18, following his introduction as crown prince in 1983. Ascending the throne during a time of considerable socio-political change, he has remained steadfast in his grip on power, presiding over his realm with an authoritarian hand and forging a deeply personal, symbiotic relationship with the nation's economy.
In a notable act of symbolic decolonisation, Mswati III, on his 50th birthday in 2018, changed the name of the country from Swaziland to Eswatini. This shift, aligning with the 50th anniversary of the nation's independence, served as a symbolic reclamation of the country's pre-colonial identity. However, this symbolic gesture has done little to change the realities on the ground, with the king's extravagant lifestyle continuing to draw ire and criticism, particularly given the stark economic disparities within the country.
At the crux of Mswati III's leadership is his absolute power, which extends to the ability to appoint the prime minister, dissolve political parties, and veto any legislation passed by parliament. This power has allowed the king to maintain a personal stake in a significant portion of Eswatini's economy, a factor contributing to its sub-par economic growth compared to other Sub-Saharan nations.
Mswati III's extravagant lifestyle starkly contrasts with the harsh economic realities faced by a significant portion of his subjects. This dichotomy is evident in the allocation of the nation's resources, with the King's annual household budget reportedly receiving $61 million in 2014, while approximately 63% of Swazis were surviving on less than $1.25 per day.
Despite being criticised for this gross display of wealth, the king has continued to indulge in luxury cars, extravagant palaces, and overseas shopping trips, to the extent of banning photography of his high-end automobiles to quell public outcry. His reported net worth of $200 million, as per Forbes, is a damning testament to the economic disparities fostered under his reign.
Sadly, the King's indifference to the plight of his people extends beyond mere economic issues. In 2008, a protest organised by the non-governmental organisation Positive Living saw Swazi scouts voice their opposition to the cost of a foreign shopping spree taken by the King's wives, underscoring the urgent health issues, including AIDS, faced by the nation's women.
King Mswati III's reign has presented a regrettably vivid example of leadership that has inhibited Africa's progress. His authoritarian rule and egregious lifestyle, in the face of widespread poverty and health crises, epitomise a leadership style that is counterproductive to the advancement of the nation. This disparity between the ruler and his subjects serves as a poignant reminder of the potentially detrimental consequences of unrestrained power and a self-indulgent leadership style.
Paul Biya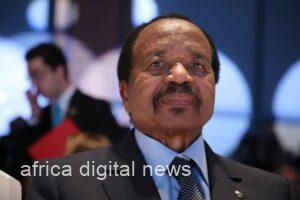 In the vast landscape of African leadership, certain figures emerge from the shadows not for their exceptional leadership or transformative policies, but rather for the stark contrast they present against the backdrop of progressive governance. One such figure is Paul Barthélemy Biya'a bi Mvondo, commonly known as Paul Biya, the President of Cameroon. As a leader ensconced in allegations of corruption, human rights abuses, and defiance against democratic norms, Biya's tenure presents a powerful narrative of how leadership, when infused with authoritarian tendencies, can become a destructive force, ultimately undermining a nation's trajectory towards prosperity and progress.
Biya's path to the presidency was a gradual and strategic accumulation of power, emblematic of a political chess game. As a key official in post-independence Cameroon in the 1960s, Biya quickly became a dominant figure under President Ahmadou Ahidjo. From being the director of the Cabinet of the minister of national education, Biya went on to become the secretary-general of the presidency, a position that provided him significant influence over the direction of the nation. In a move that solidified his political ascendancy, Biya was appointed Prime Minister of Cameroon in 1975. With a law designating the prime minister as the president's constitutional successor, the stage was set for Biya to assume the presidency, a transition that occurred when Ahidjo unexpectedly announced his resignation in 1982.
However, Biya's leadership has since been marred by an authoritarian tilt that undermines the country's democratic ethos. His control over the judiciary, executive, and legislative branches of the government reveals a significant erosion of the democratic principle of separation of powers. His party, the Cameroon People's Democratic Movement (RDPC), dominates the National Assembly, a body that has been rendered largely ceremonial, existing primarily to approve Biya's policies.
Under Biya's reign, allegations of corruption and human rights abuses have been rife, casting a pall over the potential growth and prosperity of Cameroon. The magnitude of these allegations came into bare focus in a video earlier this year, which showed an evidently disoriented Biya at the US–Africa Leaders' Summit in Washington. This unsettling display underscored the deep-seated issues plaguing Biya's regime and raised serious questions about the President's ability to govern effectively.
Cameroon, a nation replete with cultural diversity and natural resources, possesses immense potential for growth and development. Yet, under the shadow of Biya's leadership, this potential remains largely untapped and suppressed. The President's authoritarian rule, the rampant corruption, and the absence of a functioning democracy collectively contribute to a climate of stagnation and regression, obstructing Cameroon's path to progress.
Biya's leadership is a testament to how a nation's progress can be undermined by the very leaders tasked with its upliftment. In the chronicle of Africa's worst leaders, Biya's reign serves as a stark reminder of the potential costs of unyielding authoritarianism, ineffective governance, and widespread corruption. As such, his tenure stands as a grim symbol of leadership gone awry, a poignant narrative that underscores the critical need for accountable and democratic leadership in driving a nation's progress.
Paul Biya's reign over Cameroon has not only been characterized by autocratic rule and human rights abuses, but it has also brought about devastating economic consequences. In a country that is abundantly rich in natural resources such as oil, timber, and minerals, Biya's mismanagement and alleged corruption have stymied the nation's economic progress and left its citizens wallowing in poverty.
According to the World Bank, as of 2021, approximately 40% of the country's 26 million inhabitants were living below the poverty line. This alarming figure marks a significant regression from the situation in the 1980s, when Biya assumed power, and the country's poverty rate was considerably lower. Despite having one of the highest literacy rates in Africa, Cameroon has an alarmingly high youth unemployment rate, which stood at around 5.8% in 2020, a figure that has only worsened due to the economic slowdown induced by the global pandemic.
Furthermore, the country's Gross Domestic Product (GDP) has experienced a slow growth rate under Biya's leadership. The GDP growth rate in Cameroon averaged 4.42% from 1961 until 2021, a figure well below the Sub-Saharan African average. The country's dependence on oil, coupled with Biya's alleged corruption and mismanagement, have led to the economy's vulnerability to shocks and a lack of diversification. This sluggish economic growth paints a grim picture of the country's economic prospects under Biya's continued leadership.
Moreover, allegations of corruption under Biya's rule have also affected the nation's economy. Cameroon is ranked 153 out of 180 countries in Transparency International's 2020 Corruption Perceptions Index. This widespread corruption has not only deterred foreign investment but also led to an inefficient allocation of resources, both of which further hinder the country's economic development.
Biya's continued authoritarian rule, marked by allegations of corruption and economic mismanagement, has led to a country rich in resources being mired in poverty, unemployment, and slow economic growth. Thus, despite his longevity in power, Biya's legacy has been one of economic regression and missed opportunities for development, contributing to his unfortunate reputation as one of Africa's worst leaders.