'You cannot do the same thing and expect a different result' Common as it sounds, this is the best advice to hand down to the Commonwealth because the association is fast becoming a fading shadow, a receding echo that was expected to be a vibrant sound, and an association that acts like an empty vessel, making only noise.
Let's take a walk back to 1949 when former British colonies thought it was necessary to belong to an association where they could work together for their development and mutual benefits.
These countries became known as the Commonwealth countries; a voluntary association with 54 countries (now 56) and over 2.5 billion citizens combined, with the head of the British Monarchy, then, King George VI, as the head of the Commonwealth.
Eventually, Queen Elizabeth II took over the top position, which has now been taken over by King Charles III, following the Queen's death on 8 September 2022.
While some people saw this association as a positive mark of forward progression for these countries, some sceptics saw it as a way for Britain to hold onto its influence on these nations, even if it is by a thread. For many other people, forming an association over such a terrible shared past was holding on to a history that should be fast discarded. Whichever way you look at it, the commonwealth association might not have been the best.
Read Also: Oba Rilwan Akiolu: The Embodiment of Bigotry in Politics
Sentiments aside, the commonwealth association had admirable goals at the time of its creation in 1949. The goals included upholding respect for human rights and gender equality, enshrining good governance and democracy, poverty eradication, people-centred development, as well as the promotion of arts and culture.
The Commonwealth also went on to adopt a charter in December 2012 documenting the values and aspirations of the association, as well as the commitments and expectations of all member countries. Human rights, Democracy, and the Rule of Law are three core principles of the charter, to be upheld by all member nations.
11 years after the charter was signed, and over 70 years since the inception of the Commonwealth association, things have continued to go downhill. Given, there have been a few positives, especially in the early years when association members were so passion driven to make a change in their nations and the entire body.
We must be proud of the initial investments and efforts made by the association in areas such as education, scholarships, and charities, most of which exist to this day and continue to thrive. The Commonwealth Games have been amazing and continued to foster shared friendships, relationships, and connections.
Sadly, a look at the negatives will make you quickly forget that any positives ever existed, because the list is long and unending. What we have seen is a large number of member countries where there seems to be no iota of respect for human rights, democracy, good governance, or even a shred of accountability.
The untouchable ones continue to circumvent justice, trample on the principles of equity, violate basic human rights, and loot the resources of their nations, even worse than the slave masters they had so complained about.
When the representatives of different countries meet, many of them are quick to spew lies and false statistics about the developments in their nations, which, in actuality, remain wretched, poor, and backwards.
Where do we start? Do we begin with the violation of the rights of women and girls across East African countries, terrible tribal and religious discrimination in West Africa, and the persecutions and murders of secularists in Pakistan and Bangladesh?
Or do we count, without end, all the African countries where corruption, authoritarianism, discrimination, and electoral violence, have become enthroned as king?
How about the African countries and Caribbean regions that have trampled on Gay rights, brutalized, and even lynched people over their sexual orientations?
Child marriage in Nigeria, Boko Haram Terrorism, poor investment in education across numerous African countries, and even racial discrimination within and across these Commonwealth nations.
If you hear the tales of Asylum seekers in Australia and even the United Kingdom, understanding would fail you as to how people from other Commonwealth nations who fled their countries for lots of reasons get faced with banishment, malnourishment, and discrimination. Meanwhile, before the world, these commonwealth nations have a system that should embrace and support asylum seekers.
What is even more shocking is that these cruelties continue, and the most you hear from commonwealth associations are warnings, and statements that are neither taken seriously nor implemented by member nations. The leaders of commonwealth nations continue, in their unfeeling manner to perpetrate their illegitimate, foul, and devious actions.
In the early 1990s, the Commonwealth association didn't bat an eyelid before suspending or sanctioning any nation that went foul of its precepts and policies, as far as governance, human rights, and respect for the rule of law are concerned.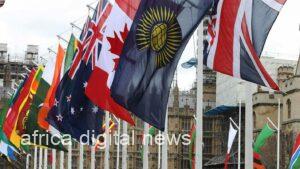 Following the Harare Declaration of 1991, the Commonwealth zoomed its lenses into democracy and human rights protection and didn't spare the rod when countries like Fiji, Zimbabwe, and Nigeria violated such principles.
In 1995, Nigeria was suspended from the Commonwealth following the execution of Ogoni leader, Ken Saro-Wiwa, and eight other people, and was only accepted back in 1999 upon the return of civilian rule.
Fiji followed suit in 1987 after a racial military coup overthrew the country's first democratically-elected government, and it wasn't re-admitted to the Commonwealth until democracy was restored 10 years later. In fact, Fiji has been suspended thrice; in 1987, 2000, and 2006. Pakistan, in 1999 and 2007, and Zimbabwe, in 2002, following which it exited the Commonwealth in 2003.
Where is the same Commonwealth now that things have turned on their heads, and even worse situations are happening across its member states?
The Commonwealth Association needs to reinvent itself now or lose relevance, and it must start with its leadership, especially at this time when it opens its doors to members outside the British Colonies.
Truth be told, hereditary leadership has no place in modern association and practice, especially one such as the Commonwealth. Leaders must be elected on more legal, principled, and accurate grounds, to ensure better handling.
The history of the Commonwealth association also stands before it as a hindrance. Do these nations wish to continue to live with the identity that continues to hurt their people to date? Can it expect to put aside the memories of how the pillage of resources, murder, slavery, and other displacements by countries such as Britain, Canada, New Zealand, and Australia impoverished Asian, African, and Caribbean nations when it holds so strongly to its past?
The way forward is this: Acknowledge the terrible history they have failed to either bury or face head-on. Make penance for the wrongdoings of the past, take away the effects of the slave trade, fight racism to the latter, both within and outside the commonwealth, and codify measures and rules for the return of everything that was stolen during colonialism, artefacts, funds, and resources alike.
Indigent member nations should be well supported and catered for until they stand on their own feet, and decision-makers must enshrine fairness, equity, and consideration for all, in the decisions they make concerning the commonwealth going forward.
All these processes must be swift, honest, and transparent. The Commonwealth can no longer maintain the status quo, lest it is washed away by the torrents that result from its actions and inactions.