Having a deep reflection on the state of Nigeria and the quality of its leadership, the tiny hopes that many Nigerians haboured that the October 2020 #EndSARS protests would see to the end of extrajudicial killing and other atrocities by security operatives have finally been shattered. Evidently, it appears the rotten eggs in the police force were restrained only for a while before resuming their atrocious ways. This time, their barbarism appears to be on steroids.
Poor Omobolanle Raheem was only the latest among hundreds of victims venturing out of their homes on lawful trips but never returning alive after encounters with Nigerian Police personnel. This is not only sad but utterly depressing.
The story was that the deceased was coming from an eatery in company with her husband and other family members on Christmas Day. With her husband at the wheel, the group, while making a U-turn under the Ajah Bridge in Lagos, was flagged down and was about to park when the police officer allegedly shot at her vehicle. The 41-year-old lawyer did not make it to the hospital; she died with her dreams and her unborn twins with whom she was reportedly four months pregnant. Sadly, Nigeria happened once again to another innocent soul.
It is soul-lifting that her brutal murder managed to generate massive outrage and many media outbursts, and thankfully, the Nigerian Bar Association has taken up the fight for justice. Quite uncharacteristically, the police hierarchy reacted swiftly; well it is not so surprising because this is an electioneering season where politicians who are seeking relevance often easily weighed into matters like this. Unlike his characteristic self, the usually 'unaware'Buhari issued an order to police that was rather redundant to investigate the matter thoroughly as if the force needed one to act on a murder case. The police acted quickly too, dispensing with the accustomed denials, and delaying tactics.
Read Also: 2023: G-5 Governors And Their Hypocritical Cry For Justice
On a positive note, the Lagos State Attorney-General, Moyosore Onigbanjo, just last week arraigned the 53-year-old Drambi Vandi the Assistant Superintendent of Police who was allegedly responsible for fatally shooting a pregnant lawyer at a checkpoint in Ajah, Lagos. The truth is that, while Nigerians can commend the unusually swift official response; arrest, detention, and prosecution of the accused, all that will neither bring back the dead nor assuage the agony of a citizenry traumatised by decades of extortion, violence, and killings perpetrated by those paid to protect them.
However, amidst these positive signs, Nigerians must call out the police and Buhari because they bear vicarious responsibility for the madness. Two years after the #EndSARS turbulence, the killing simply showed that they are yet to reform the force and they have not been able to wean it off its wayward, violent ways. Instead, Buhari and the Inspector-General of Police, Usman Baba, have treated the protesters against police atrocities as subversives. The much-needed reforms, including identifying, prosecuting, and flushing out the bad eggs in the force, have sadly been neglected.
Nigerians, especially young people, are painfully aware of and will probably never forget the ignoble role the Lagos state government played in the #EndSARS debacle, including denying the slaughter of unarmed protesters at the Lekki Toll Gate Plaza by soldiers it had invited and ordered to go and kill unarmed protesters who were simply waving their flags. Nigerians will not easily forget how the government of the day demonised the organisers and even made some of them suicidal for simply asking for a better country. The truth is that had Sanwo-Olu and his government and the Buhari regime joined in genuinely seeking an end to police atrocities, perhaps Raheem and other victims killed since then would be alive today.
The truth remains that police brutality has continued because police officers in Nigeria have become emboldened by the failure of the state to punish all errant police officers, implement the recommendations of the various judicial panels, or reform the force. It will interest you to know that no fewer than 10 instances of extrajudicial killings by police were reported in 2022, including that of Raheem. Earlier in December, police officers from the same Ajah Division shot one 31-year-old Gafaru Buraimoh to death.
The animalistic behaviour of police officers has remained a source of worry for many Nigerians with a working conscience. Every day, they engage in extortion, targeting youths, motorists, and small businesses openly with gross impunity. Killings occur over minor bribe sums demanded. Other security personnel – soldiers and customs officers – also perpetrate brutal assaults and extrajudicial killings, often escaping punishment. According to an Amnesty International report, about 115 citizens were killed by Nigerian security operatives between March and June 2021. Similarly, The Centre for Democracy and Development said security personnel killed over 13,000 people extrajudicially from 2011 to 2021.
The truth remains that the October 2020#EndSARS protest even though it was poorly planned and poorly executed was actually aimed at ending the extrajudicial killings and extortion by the notorious police Special Anti-Robbery Squad. Although SARS has been officially disbanded, rights violations by police officers have not stopped. From every indication, SARS was disbanded but SARS elements are still very much in the Nigerian police.
Extortion has become a pattern of oppression with the tacit endorsement of senior police officers. In fact, some postings are considered lucrative because of the expected daily 'returns' which is a key performance indicator across the board. The force is such a sorry sight to behold.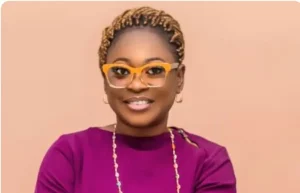 Extrajudicial killing is a heinous crime, a blatant violation of human rights. The United Nations High Commissioner for Human Rights describes it as 'the deliberate killing of individuals outside any legal framework.' Indeed, extrajudicial killings in the hands of state and non-state actors constitute a problem for many countries; the difference is in how governments react to stop it. Democracies do better at stemming them than dictatorships or fragile democracies.
Root and branch police reforms should no longer be delayed. This should start from recruitment and continue through training, and deployment. There should be constant monitoring and surveillance of police officers' conduct on the field and at the stations. The swift response to Raheem's killing should be institutionalised; such alacrity should be extended to all instances of police oppression. Studies show that the poorer segments of society and the rural communities isolated from media searchlights bear the heaviest brunt of brutality by security personnel.
Henceforth, commanders and superior officers should be held responsible for the misbehaviour of their subordinates. The senior officers in charge of Ajah Divisional Police Station should face strong sanctions to serve as a deterrent and encourage superiors to identify and flush out killers and extortionists in their ranks.
The practice of merely redeploying erring officers is not enough; they promptly resume their nefarious conduct at their new posts. The IG's recent threat that indiscipline would not be condoned should be matched by inflexible action.
Reform and modernisation of the police force must include implementing policies that prioritise the de-escalation of coercion and promote respect for human rights.
Nigerians must find ways of speaking up against these barbaric actions and demand better from their uniformed men who are paid to protect them and not to terminate their lives, dreams, and aspirations untimely without reason. Police brutality must and the time to end it is now! May Raheem's soul rest in peace.