Only a few perceptive people throughout Nigeria have been able to understand the games of Nigerian politicians and understand that they are not really who they claim to be. Most politicians have concluded that the Nigerian public is gullible, hence, hoodwinking them seems like the easiest thing in the world to do.
The first way they do this is to sell a different story and image to the public, painting themselves as saints, meanwhile behind the camera, they are very terrible people.
A greater majority of Nigerian politicians are corrupt, untrustworthy, roguish, inept and pretentious, yet, they spend billions of taxpayers' money to maintain a nearly infallible image in the media is that of saints.
Today, we will continue to analyse some of these politicians and highlight some issues around them to show Nigerians who they really are, beyond all the gimmicks.
Read Also: Top Roguish Nigerian Politicians Masquerading As Saints
Olusegun Obasanjo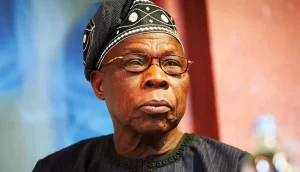 Today, OBJ, as he is fondly called is highly revered among a section of Nigerian Youths over his acclaimed support for the Presidential candidate of the Labour Party, Peter Obi. These shenanigans, however, did not start today. In 2019, he had proposed a Coalition for Nigeria Movement which he followed up with a launch during which he registered as a member. Unlike IBB, the problem is not exactly that Obasanjo cannot commentate on the state of the country; it is his attempt to rewrite history by pretending that all of the country's current problems postdate his 1999-2007 presidency, plus his failure to practise what he now preaches when he had the chance to.
Make no mistakes about it, there is nothing wrong with wanting to support a cause one believes in. However, the hypocritical way Obasanjo has been going around it leaves more to be desired.
Today, Obasanjo boldly speaks of 'corruption and financial crimes in the inner caucus of the presidency', but ask any former or current legislator to name the individual who has helped the most to perpetuate a culture of corruption in the legislative arm of government in Nigeria and there can only be one name on their lips – Obasanjo.
Under Obasanjo, billions of Naira were frittered away in the power sector while Nigerians remained in perpetual darkness. Under Obasanjo as President, countless national assets belonging to the federal republic of Nigeria were sold off to cronies for peanuts and nothing was done about it.
This is the man that wants Nigerians to believe he is a saint that should be the standard for morality and good conduct.
Like they say, it is easy to point fingers at others. But he should remember that his past can never be forgotten; even if he does a thousand good deeds to save face.
Owelle Rochas Okorocha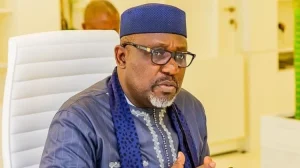 Between the 29th of May, 2011, and the 29th of May 2019, the good people of Imo State witnessed nothing but what many people will call 'Abracadabra' in government. Under Governor Rochas Okorocha, lawlessness, insecurity, kidnapping, haphazard policies, deceit, and showmanship were the order of the day. One must not forget the lies and falsification, total neglect to laid down procedures and heavy debt burden to the incoming administration that characterised his government.
Till date, there are gross allegations of corruption and highhandedness against the self acclaimed people's Governor, Rochas Okorocha with concerned Imo State indigenes asking a plethora of questions.
Some claims that have been made against him include the lack of accountability for huge funds allocated monthly to the 27 local Government areas in Imo State and received for disbursement by Imo State Government since May 2011 till he left office, which amounted to over N180 Billion.
Even a blind man can see that Governor Okorocha who took up the reins of governance without any experience or training simply plunged the state and its economy into the bottomless pit.
Okorocha was audacious enough to sell 80% of Imo State resources including choice lands and buildings to himself while the majority of Imolites wallow in abject poverty.
Okorocha completely murdered democracy in Imo State by refusing to conduct local government elections throughout his stay in office, even though it contravenes both the rights of Imolites and the country 's constitution. He ran the local governments with caretaker committees that danced to his tune while he dug deeply into the local government funds to further enrich his heavy purse without a care in the world.
Atiku Abubakar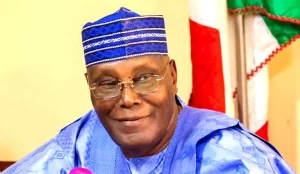 Former Vice President of Nigeria, Alhaji Atiku Abubakar, has been called many names including a political prostitute, a politician who lives abroad only to return home every time he remembers his seemingly obsessive presidential ambition, and an unstable human.
And these names are well-deserved. Atiku moved from the Peoples Democratic Party to the Action Congress of Nigeria and then to the CPC, took a walk to the All Progressives Congress (APC), and has now set up camp in the PDP where he is contesting again for the presidency.
Atiku undoubtedly spent his entire tenure as Vice President to amass stupendous wealth during Obasanjo's administration. It is no surprise he got away with it because Obasanjo was busy looting as well.
People who remember their history right will remember how Atiku was caught smuggling millions of naira at the Murtala Mohammed Airport when he worked as a customs officer. Interestingly, a case that would have caused someone else to spend painful years in prison became one where he walked out unscathed, thanks to his protection from the big guns at the Northern Emirate.
Do we need to be reminded that Atiku holds the highest record of public treasury theft during his tenure as Vice-President from 1999 and 2007, and has a long list of unresolved and untried corruption allegations, including the Siemens and the Halliburton scandals?
The US Committee on Homeland Security had also indicted Abubakar at a time for over $40 million proceeds of corruption.
Magically, he is standing as a presidential candidate and promising miracles if he gets into office.
But would it be a miracle or a nightmare? See for yourself.
To be continued..