Nigerian politicians are the perfect definition of wolves in sheep's clothing. Despite being some of the filthiest, most corrupt humans on the planet, they never stop making efforts to pass themselves off as saints who should be emulated as role models by Nigerians and even other African leaders.
These are men who routinely steal public funds, flout court orders, resist court summons, and use their ill-gotten wealth to dribble their way back to power and influence. None of them is looking out for the country nor are they bothered about the damage they are doing to the present and future generations.
In the Nigerian political context and possibly other climes, the moment an individual presents him/herself for a political position, his life automatically becomes a subject of public scrutiny. While one would expect that such scrutiny is inevitable as politicians anywhere in the world are expected to be accountable to their people, the amoral politics of the Nigerian landscape presents a different reality.
Read Also: 2023 Polls: Stop Disgracing Nigeria, Fashola To Politicians
Nigerian politicians are not in any way what they want people to believe about themselves and that's the truth. They present themselves in the holiest and purest of forms, but when you dig deep, all you find is dirt, lies, corruption, and a list of other ills.
We will be looking at a long list of roguish Nigerian Politicians who are masquerading as saints.
Muhammadu Buhari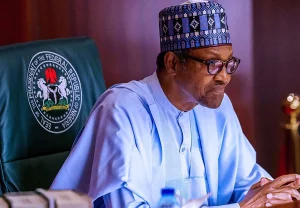 Nigeria's president Muhammadu Buhari has been called many names by Nigerians. But the most interesting and bewildering of all are the saintly names and tags he has been given by his praise-singing minions.
Buhari has been described as an epitome of integrity, discipline, and anti-corruption. His praises have been sung from the highest heavens, and he was even, at a point, termed the messiah who would birth the incorruptible breed of leaders and people in Nigeria.
Following what has been tagged his 'successful' military regime, Buhari has been seen as the harbinger of change and the, the champion for good governance, and the representation of a progressive nature.
However, if a person is perceptive enough to take away the veil placed before their eye, the wolf underneath the costume would come into full glare, and eyes would see Buhari for the rogue he truly is.
His imprisonment of hundreds of innocent, hardworking Nigerians during his military regime under the charade of an anti-corruption battle was a foretelling of what would happen if given the reins of power again, but Nigerians were not perceptive enough to see it.
Or do we talk about the tons of people who were physically abused and also locked up because of his War Against Indiscipline (WAI) that was nothing short of an avenue to dehumanize and terrorize Nigerians?
Of all military leaders, none comes close to Buhari in human rights abuse, brutalities, and a terrorisation of people who had different ideologies and standpoints. Without mincing words, Buhari's military regime showed him to be a control freak, a sociopath without a care for the lives of the people put under his care.
That is why it was shocking when his team of propagandists painted and positioned the old soldier into a national pride that the country needed to have or it would lose its way completely.
Buhari is not a champion of anything but bullying, corruption, wickedness, and bigotry. His crusades have all been planned carefully to hoodwink Nigerians into believing that he holds a dream of a utopian Nigeria when he wouldn't bat an eyelid before trading millions of lives for his Fulani and Muslim brethren who perpetrate all sorts of crimes and get away with it while he is imprisoning and punishing some others who have done less or even no crime at all.
The past nearly 8 years have taken off the façade of an incorruptible saint as he has been poised to be. Every Nigerian who can see and judge for themselves can see that all Buhari is in office to do is to amass more wealth, get a hold of the national treasury, and ensure that his thieving, stealing and killing brothers get away with their crimes under his protection.
Although his PR agents have spent millions of dollars investing in white-wash propaganda and tried their best to continue hoodwinking Nigerians with non-existent achievements and praise singing, Nigerians are wiser now. They see the wolf underneath the sheep's clothing, and they see Buhari for what he is; an arrogant, aggressive, discriminatory, corrupt, and incompetent man whose masks have now fallen off, and his ugliness is before all to see.
2. Bola Ahmed Tinubu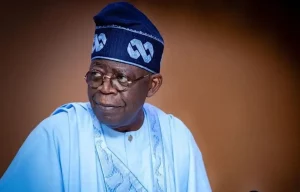 There are no nice words to describe the man, Asiwaju Bola Ahmed Tinubu. Even the propagandists, the most eloquent of speakers and writers have not been able to fully convince Nigerians that this rogue is a saint, but they have tried their best.
Tinubu has been painted to be the messiah who would save Nigeria just as he had saved Lagos state in the past. His praise singers talk about how he would turn Nigeria into the Dubai of the world and how his entire life was dedicated to the service of the country, even though Tinubu and servitude should never be in the same sentence.
From the get-go, as Governor of Lagos State, Tinubu was skillfully milking the state of its bountiful resources and funding. He siphoned local government funds and use them for his personal gains. He dished out hefty contracts for his cronies and friends who gave him juicy cuts with which he built all that he has, while claiming that he got them from an honest day's job.
After leaving office, Tinubu battled tons of financial cases as well as cases of abuse of office. However, having put his people into different notable positions, he was able to wriggle himself out of these cases without as much as a scratch, even in cases when the evidence was overwhelming.
Tinubu is also known for his crude and repulsive politicking activities. He is a sneaky politician who has channeled his ill-gotten wealth into manipulating the polity and getting all the big guns on his side.
Tinubu is now on the mission of turning the North-West into an extension of his South-Western empire. He has positioned himself to take up the baton from the failing Buhari while announcing that he would continue a non-existent legacy.
In the lead-up to the 2023 elections, Tinubu's indictment for gun crimes, Heroin, and Cocaine dealings in the 1990s have reached the forefront. His confusing identity continues to be a shameful action in front of the public, even as his educational history and even his date of birth scandal.
As many times as he might profess his desire to save Nigeria and reel out attractive promises that might sway the minds of Nigerians, and no matter how much his party and campaign make him seem like the only saint that exists in the Nation-State, Nigerians can see.
His crimes are being unearthed by the day. Every day, the smokescreen clears off and Nigerians see the wolf underneath the well-tailored regalia he dons.
Tinubu can no longer masquerade as a saint. He is a rogue whose sole aim is to milk the country dry and further build his empire while his praise singers chant songs of hallelujah.
3. Yemi Osinbajo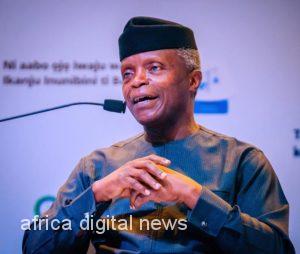 Ever since Vice President Yemi Osinbajo assumed office after the historic 2015 election win, so much has been said on his integrity and personality which was the major selling point for the APC during their 2015 election campaign.
Osinbajo has been selling a non-existent reputation and longstanding integrity to Nigerians ever since he got into office with President Buhari. The first time he was put to the fire in a virulent manner was at the backdrop of Tunde Fowler's exit from the Federal Inland Revenue Service due to corruption cases.
A letter from the late President's Chief of Staff, Abba Kyari, had surfaced on the Internet querying the FIRS boss on the discrepancy in their figures. The following day, the story came up that the VP allegedly took N90 billion from that same FIRS to fund the 2019 elections. Despite several calls on the Vice President to provide clarifications, Osinbajo killed the story without proving answers.
Still in the same year, he was dragged into the issue of the N5.8 billion National Emergency Management Agency (NEMA) scandal.
According to the main opposition party, PDP, Osinbajo failed to provide a cogent response to the report of the House of Representatives on the N33 billion NEMA fraud in addition to allegations that the N5.8 billion was withdrawn from the national coffers, while he was Acting President, without legislative consent and expended without recourse to extant due process, procurement, and contract rules.
But every day, Osinbajo presents himself as a pastor, a just man, and a righteous person who is led by God to save the people of Nigeria. But alas, even the church he hides under has begun to pull away from him as his sins have become more apparent.
Beyond the soft-spoken nature and intelligent words, Osinbajo is no different from the rest of the rogues, except that he chose the church robes to shield him while others devised other means.
To be continued..