Nigeria is a country where the more billionaires climb the wealth ladder, the more the number of poor people in the country geometrically increases. Each of the top five richest Nigerians has so far amassed more money than they will ever hope to spend in their entire lives and yet at least 5 million Nigerians will struggle to feed themselves every year, and most even die off due to malnutrition. The inequality is so extreme and no one seems to be talking about it. This ugly trend has exacerbated poverty, fermented social unrest, and has become a ticking time bomb. 
Recent studies have shown that the combined wealth of Nigeria's top five richest men can put out extreme poverty and this is actually conservative. The ever-widening gap between the rich and the poor in the country should be a source of worry to every right-thinking Nigerian.
Today, we will continue our critical review of some of the biggest names in the Nigerian 'money scene' who continue to command so much wealth, power, and fame in a country where 143 million of its citizens live below the poverty line.
Read Also: Top 5 Wealthy Nigerians: Looters Or Legitimate Money Bags?
Mike Adenuga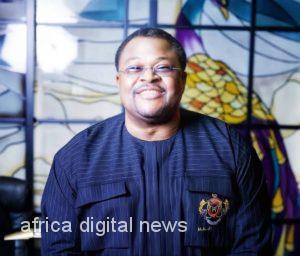 Beyond the flamboyant smiling Mike, a man who is regarded as one of the brains behind the telecoms revolution in Nigeria after he introduced per-second billing to the business of making calls sometime in 2003, not many people seem to know so much about Adenuga.
There is a popular saying that goes this way; 'life begins at 40', for Mike Adenuga who became a millionaire at the young age of 26, life began in his 20s. Today, he is one of Africa's richest and holds business interests across several sectors of the economy and in various countries on the continent.
He began his long journey to riches by selling lace materials and distributing soft drinks in Nigeria. He drove taxis to fund his studies at Northwestern Oklahoma State University and Pace University, both in the US, where he earned degrees in business administration. But the millions he made from selling lace and soft drinks definitely zoomed off into insignificance when his company, Consolidated Oil, struck oil in commercial quantity in the shallow waters of Ondo State in 1991. That was the turning point for him. Meanwhile, Adenuga's involvement in the oil business came after he became one of 11 Nigerian entrepreneurs to receive oil licences in what was described as 'a discretionary licensing round'.
Just like we have seen with many Nigerian billionaires, cronyism is one of the biggest factors that drove Adenuga to where he is today in the business world. For most Nigerian businessmen, the story is the same, if they are not getting funny concessions, they will be evading taxes and levies, if that is not happening, they will be stealing Nigeria's natural resources and getting away with it.
Adenuga has had quite a number of scandals to deal with in the past, in 2006, the Economic and Financial Crimes Commission (EFCC) raided the head offices of Globacom, Conoil and Equitorial Trust Bank (ETB), in some parts of the country. This was after they had invited Mike Adenuga for questioning about a case of money laundering. Following investigations, he was implicated and detained for money laundering.
He later left the country and went to live in London for a while until late President Umaru Musa Yar'Adua's regime granted him a pardon, making it possible for him to return to Nigeria again.
A decade after, in June 2016 precisely, it came to the limelight that Mike Adenuga was on the radar of law enforcement agencies for a combined debt of over $140.5 million by two foreign and one local company. Back then, it was reported in the news that one of his companies, Conoil had failed to pay debts owed to multiple creditors including the French oil giant, Total.
Again, another company owned by Adenuga, Bellbop, had an interim injunction placed on it by the High Court in Lagos, after it also failed to pay the $9.4 million owed to the US oil and gas firm, Baker Hughes. It was reported that some of the creditors had been hit so hard by the huge debts, that they had to shut down some of their operations.
A local oil servicing company, Depthwize, for instance, had been forced to lay off workers and shut down services on two of Conoil's rigs, saying the debt of $40 million had incapacitated the company to the point that it could no longer afford the day to day running cost of working on the rigs.
Mr. Adenuga, who is presently listed by Forbes Magazine as one of the world's richest billionaires, is actually one billionaire that now had so many controversies to his name. In 2009, the Ogun State-born businessman was indicted by Nigerian tax authorities, the Federal Inland Revenue Service (FIRS) Back then, the Lagos office of Conoil and Continental Oil and Gas, another company owned by the businessman was sealed over the non-remittance of $610 million tax to the government of Nigeria. At that time, Mr. Adenuga at that time managed to wriggle his way out of the mess using his connections and the flawed system in Nigeria.
Abdulsamad Rabiu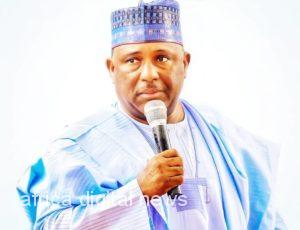 The name Abdulsamad Rabiu rings a bell nationally and internationally as the 62-year-old Kano-born billionaire has not only made wealth for himself and many generations to come but a name on and off the shores of Nigeria as well.
As one of the billionaires born with a silver spoon, the 4th of August 1960 saw Rabiu welcomed into the wealthy household of his father, the late Khalifah Isyaku Rabiu, one of the biggest industrialists in Northern Nigeria at the time.
Following in the footsteps of his father, whether by sheer providence, early exposure to business, as he claims, or some other reason, which we will attempt to uncover, Rabiu has gone on to become the CEO and chairman of one of the biggest conglomerates in Africa, the BUA group, otherwise known as BUA International Limited, an industry leader in the area of steel, cement, iron, and even rice and oil.
He has made it up the ranking from 16th richest man in Africa in 2019 to the fifth richest man in Africa in 2020, with a net worth estimated at $6.5 bn, according to Forbes ranking.
With the rate at which BUA group and Rabiu's wealth is growing in geometric progression, many people have celebrated the man and the wealth, but only a few have seen the signs, the same signs that follow the wealthiest of men in Nigeria, who grow their wealth at the expense of Nigerians while rattling off lines upon lines of motivational speech on the power of hard work.
While you might know Rabiu to be a philanthropist who spends hundreds of millions on 'worthy causes' across Nigeria, having the gospel of his goodness making the headlines of praise-singing newspapers that will write anything to boost their bottom line, what you don't know is how much he rapes the country of its resources and potentials to his own benefit, and how he, and his business, are knee deep in the pool of corruption, manipulation, and politicking that you have accused many rich Nigerians of.
Rabiu and his BUA group have gained undue favour from the government of the day and preceding governments, betrayed the trust of his customers and exploited them, reneged on business agreements without as much as a blink of an eye, been accused of causing artificial cement scarcity, and even been fingered for an attack on the governor of Edo State, Godwin Obaseki.
Where do we start?
Do we begin from the fact that Rabiu was quick to prove that he is in the league of Nigerians who are above the law when he secured permission from President Muhammadu Buhari to export his cement to other countries at the same time when many Nigerian businesses were unable to export their products through the country 's land borders, leading to loses worth billions of dollars, owing to the Federal Government's move to shut the borders to strengthen security and local production in 2019?
He was even ahead of the Dangote group in securing high-level permission directly from the office of the National Security Adviser while joining the average businessmen in lamenting how the border closure had affected their businesses.
Or do we talk about how BUA group and its competitor, Dangote group were fingered to be deliberately causing a scarcity of cement, and then hiking the price to fill up their already heavy and sagging pockets while leaving many contractors and builders to either review their contract, take a break from building, or totally bury their plans of completing their buildings in the near future?
In 2021, retailers across the country said, not only had BUA reduced its cement production, but it also adopted new policies that made it difficult for cement dealers and retailers to purchase cement from the manufacturers.
The BUA group was quick to recant the statement, saying all accusations were false, and the company had no plans to hoard or hike the price of cement. But three months after, in July 2021, the BUA group was shameless enough to throw caution and its conscience to the wind when it unveiled a new ex-factory price of its cement, increasing the price of a bag from 2800 to 3000. Coming from a group that claimed it had no justification to increase its price because it was making enough returns, the act simply reeks of greed and a desire to reel in more profit, even if its customers have to pay with their blood and sweat.
If you thought the insensitivity stopped there, then you are in for a surprise, because the BUA group is only just getting started. 10 years after taking over 50,000 hectares of land from the Kogi State government without paying a single dime, even after receiving a certificate of occupancy, Rabiu and his group were quick to throw everything in the faces of Kogi state, asking them to take back their land because it was of no use and worth to the company. If you are wondering why it took the group 10 years and a summon by the State House of Assembly to suddenly discover the worthlessness of the land they had once been eager to possess, your guess is as good as ours.
Before we conclude, let us take your mind back to 2018 when the discord between BUA Group and Dangote group was at its worst over ownership of a mining site in Edo State. The managing Director of BUA'S cement company in Obu was fingered for hiring militia to attack the convoy of the governor of the state, Godwin Obaseki in a move that was daring, risky, and thoughtless, to say the least.
An employee of BUA group who was owed his entitlements by the company until he cried out to the public after exploring all options to no avail. Only the fear of being brought before the light as a group of exploiters moved the company to settle the employee who had dedicated years of selfless service to this group.
Try as he might, to separate himself from his business and, especially when it is caught on the other side of the law, morality, and common sense, you cannot separate a man from such an identity. There is no BUA without Rabiu, and there is no Rabiu without BUA. Therefore, the teeth that have been used to cut the forbidden meat cannot deem themselves innocent of eating it.