As the year draws to an end, the New York-based conscious writer, publisher, renowned academician and social critic; Dr MarkAnthony Nze has whetted the appetite of his fans as he reels out the cover page posters and price listing for his new thriller blockbuster novel which he titled 'The Street Hustler', that is part of the trilogy that revolves around Ikenna.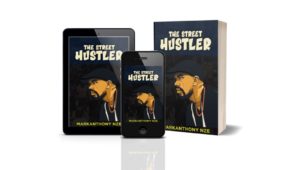 Like the title of the novel suggests, the book is full of thrilling scenes which depict Dr MarkAnthony Nze 's profound writing style which is always laden with suspense-filled scenes, intelligent dialogues and witty storylines which would leave the reader swooning in a story filled with cunning antagonists with their dare-devil minions and crafty schemes as with the previous book titled, 'Gang Of Looters'.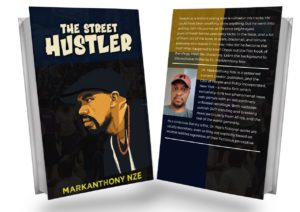 The trilogy, tells the story of Ikenna beginning from the first book – The Street Hustler; subsequently, Ikenna veers into partisan politics with a devil may care attitude to politics and other relating matters. He is prudent when it comes to bulldozing his opposition and with his very sharp intellect as his chief weapon, he makes sure that there is no resistance to his foray into the dirty game called politics. The book throws the reader into Ikenna's world of torture, blackmail, lies and deadly secrets.
The Street Hustler can be purchased online at the following online retail stores:
Amazon: Get it here
Okada Books: Get it here
Litireso: Get it here
AFRICA DAILY NEWS, NEW YORK