A new and better avenue has come up for qualified nurses, nursing school graduates and Laboratory Scientists who are seeking temporary or permanent employment in the United States. The DreamsAlive Health Consult initiative is currently making things easy for the nursing and laboratory science sector employment seekers.
The DreamsAlive Health Consult initiative, through her website, has released a few guidelines and steps for Nurses and Laboratory Scientists who are searching for an opportunity to work in the United States. The offer is open to qualified candidates from all African countries.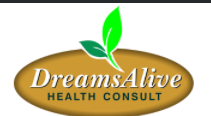 With their numerous support structures, prospective employees would be able to enjoy benefits like the successful completion of their document and certificate verifications, obtaining their authorisation to test. They would also be guided on how to ace the NCLEX examinations without a lot of stress.
Read Also: Health zone with Somachi – Feedback on nurses' relocation to USA
The initiative promises to offer proper guidance towards immigration to the United States and obtaining of Permanent Residence Visa for the prospective employees.
DreamsAlive Health Consult Initiative, inarguably is the gold standard of international recruitment healthcare agency with a seasoned team of experts who are certainly bound to deliver when it comes to employment recruitment for Nurses and other healthcare professionals.
They can be reached at: +234 802 323 9948 or [email protected] and for further enquiries, they can be reached at their website at https://dreamslive.net
AFRICA DAILY NEWS, NEW YORK