The state of Primary Healthcare systems in Imo State has been at an all-time low and has been worsened by this present Hope Uzodinma's administration. Taking a trip to some rural healthcare centres would show how unkempt, dilapidated and deserted most of them are despite the Federation Accounts Allocation Committee (FAAC)'s monthly disbursement of over one hundred million Naira to the Local Government Areas where the health care centres are located.
Manpower shortage and deficient infrastructure, especially inadequate equipment and power supply have been the major obstacles to meaningful primary health care delivery in Imo state in the past few months. Most of the healthcare centres make use of torchlights and phones to perform surgeries and child deliveries due to lack of proper electricity outfits in the hospital and to make matters worse, most of these dilapidated facilities serve a very large number of people due to the high cost of healthcare services in private facilities. A healthcare centre like the one in Obiti, Ohaji in Egebema Local Government Area usually serves from 15,000 to 20,000 people in its completely dilapidated state. Due to a lack of hospital beds, patients have to make do with the cold floors, makeshift beds brought from home and some even sleep in their cars and take treatment from there. The facility reportedly built a long time ago through community effort and handed over to the state government is the only public health centre in the community whose indigenes and residents are predominantly farmers. Apart from the sorry state of the building, its roof begs for attention and parts of the ceilings have fallen. Grasses have overtaken parts of the compound, as some departments in the centre lacked beds and needed medical equipment.  It currently has a handful of medical staff which is inadequate to cater to the villagers who throng the place for medical help.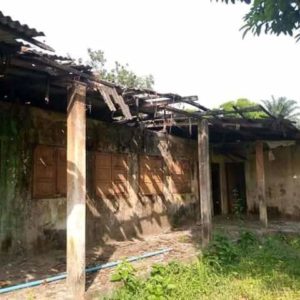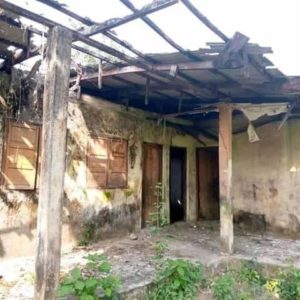 Many other healthcare facilities in the state are also terribly understaffed and most of them lack basic medical personnel like midwives, qualified consultants and specialised medical surgeons. Serious cases are usually referred to the state's Federal Medical Centre which is a long way off and it may most of the time lead to the precedented death of a patient. There are also the cases of poor medical aides and drugs. It has been revealed that most of these rural healthcare centres make use of expired drugs due to lack of Government funds to procure new, updated medicines and injections.
The Somtochukwu hospital, a giant edifice hurriedly put up by the Rochas Okorocha administration after the demolition of the ancestral Eke Ukwu Owerri has also been completely neglected by this present Hope-Uzodinma's administration. The 1000-bed capacity hospital was supposed to serve as another major healthcentre centre in the state which would be accessible to many. But the shoddy work done during its construction and its neglect have all put a stop to those plans. Recent reports have shown that the building complex is now a hangout area for motor park touts and hoodlums.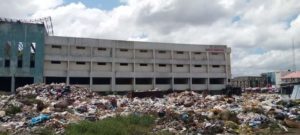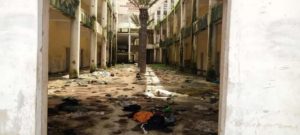 The Federal Government disbursed as much as three billion, nine hundred and seventy-seven million, one hundred and ninety-five thousand, two hundred and twenty-five Naira, ninety-four kobo (₦3,977,195,225.94) to Imo State as total allocation after deductions, for the fiscal month of April. Imo State is also classified as a Niger Delta state and so enjoys the special 13% Derivation Funds from the Federal Government of Nigeria. The State Government, therefore, got ₦3.9b yet, the state of the Healthcare system in Imo state is nothing to write home about.
A lot of petitions and queries have been sent to Governor Hope Uzodinma over the staggering inadequacies in the healthcare system in the State but little or no improvement has been witnessed in the healthcare sector. Unfortunately, Imo state indigenes continue to experience avoidable deaths because they continue to die of treatable illnesses. The habit of periodic medical check-up has still not been formed in the state and swaths of the population only go to the doctor or to the hospital when seriously ill only to be misdiagnosed or wrongly medicated. Most of the time, people seek medical assistance when the illness has reached an advanced stage. In some cases, no medical attention is sought due to paucity of funds, in such situations, individuals are forced to seek quack or native doctors.
The fact that Governor Hope Uzodinma is aware of these facts yets chooses to turn a deaf ear to the pathetic situation of healthcare in Imo State is very terrible. Imo State citizens do not deserve to continuously suffer from lack of healthcare, especially in this present administration. The Governor himself who is a well-known medical tourist has openly shown how he doesn't hold faith with the healthcare in his own state. His wife, the first lady of Imo State was abroad for a couple of months when she went for an ante-natal checkup and child delivery. Does it mean that Governor Hope Uzodinma does not trust medical practitioners or the healthcare facilities in his own state?
Governor Hope Uzodinma needs to put in more efforts as regards the healthcare system in the state because Imo state indigenes are keenly watching his actions and a Governor who cannot deliver simple amenities like proper health facilities in his state does not deserve to rule over the citizens in that State.
AFRICA DAILY NEWS, NEW YORK