For couples embarking on the emotionally charged and often challenging journey to conception, a multitude of considerations comes into play. While medical consultations, ovulation tracking, and fertility treatments often dominate the conversation, a crucial yet often overlooked element is the role of diet in enhancing fertility. The age-old saying 'You are what you eat' holds particular resonance in the realm of reproductive health. It's not just about fueling day-to-day activities; it's about preparing the body for one of life's most transformative experiences—parenthood. Among the plethora of dietary options, fruits and vegetables emerge as formidable allies, brimming with essential nutrients designed to optimise both male and female fertility.
Fruits and vegetables offer a rich source of nutrients that perform a symphony of roles in enhancing fertility. Take folate, for example, found in leafy greens like spinach and in avocados; it plays a crucial role in creating an environment conducive to healthy sperm and eggs. The essential fatty acids present in foods like avocados are pivotal in regulating hormones, a significant factor affecting both ovulation in women and sperm quality in men. The list continues with antioxidants such as Vitamin C, abundant in citrus fruits. These antioxidants are central to cellular repair and in neutralising free radicals, which, left unchecked, could compromise both egg and sperm quality.
But this isn't just wisdom passed down through generations or an old wives' tale. The correlation between a diet rich in fruits and vegetables and improved fertility has substantial scientific backing. Renowned institutions like the Harvard T.H. Chan School of Public Health have published studies showing that women whose diets are rich in fruits, vegetables, and whole grains are less likely to suffer from ovulatory disorders, one of the leading causes of infertility. Men are not excluded from these benefits; research in the Journal of Human Reproductive Sciences has also found a positive correlation between higher intake of fruits and vegetables and improved semen quality.
While the physiological benefits are notable, it's important to also consider the psychological aspects of fertility. The quest for conception can be a stressful period, replete with uncertainty and emotional highs and lows. Stress, as many studies have shown, can be a roadblock to conception. Here, too, fruits and vegetables offer relief. Foods like bananas and spinach are rich in B-vitamins and magnesium, which help regulate hormones and serve as natural mood stabilisers. A balanced diet can, therefore, contribute to a more relaxed mental state, creating an overall environment more conducive to conception.
Moreover, the benefits of adopting a diet rich in fruits and vegetables extend beyond the immediate goal of conception. Such a diet sets the stage for a healthier pregnancy and could even have long-term implications for the child's well-being. Early pregnancy is a crucial period for fetal development, and nutritional deficiencies can lead to complications down the line. It is thus vital for prospective parents to arm themselves with all the tools at their disposal, starting with something as basic yet powerful as their dietary choices.
As couples navigate the often complex path toward conception, optimising diet emerges as a powerful, accessible, and scientifically validated strategy. The compelling array of nutrients offered by fruits and vegetables provides a multi-pronged approach to improving fertility, balancing hormones, enhancing psychological well-being, and laying the groundwork for a healthy pregnancy. It's a holistic strategy that empowers couples, giving them both control and hope in a journey that often feels fraught with uncertainties.
The Top Fruits & Veggies for Boosting Fertility
Going through the journey to parenthood can often feel like a complex maze filled with medical jargon, emotional rollercoasters, and a barrage of advice from well-meaning loved ones. Amidst all the noise, the role of diet as a key player in fertility often gets overshadowed. But what if the secret to boosting your chances of conception lies not just in medical interventions, but also in the produce aisle of your local grocery store? Packed with vital nutrients, essential antioxidants, and hormonal regulators, fruits and vegetables offer a science-backed, holistic approach to improving fertility. So before you bypass the kale for another consultation or fertility treatment, read on to discover how Mother Nature's bounty could be your ultimate ally in your journey to conceiving.
Avocado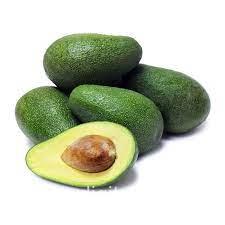 Beyond being a trendy toast topper, avocados are a nutritional powerhouse, especially when it comes to fertility. Rich in folate, a B vitamin crucial for reproductive health, avocados can help improve both sperm and egg quality. Folate is essential for DNA synthesis and repair, making it a vital component for the healthy development of an embryo. This creamy fruit is also an excellent source of Vitamin E, an antioxidant known for its role in improving endometrial lining—the innermost layer of the uterus where the embryo implants.
Read Also: Natural Remedies For Treating Erectile Dysfunction In Men
The benefits of Vitamin E extend to those undergoing In vitro fertilisation (IVF) as well. A study published in the International Journal of Reproductive BioMedicine found that Vitamin E supplementation improved the endometrial response in women undergoing IVF treatment. By enhancing the endometrial lining, Vitamin E can increase the chances of successful embryo implantation, making avocados a go-to food for anyone looking to improve fertility naturally or in conjunction with fertility treatments.
So the next time you're in the grocery store, don't hesitate to add a couple of avocados to your cart. Whether you blend them into smoothies, add slices to a salad, or simply enjoy them on toast, you're doing more than satisfying your taste buds; you're also taking a step forward on your path to parenthood.
Berries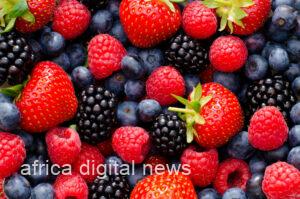 Loaded with antioxidants, berries like strawberries, raspberries, and blueberries are not just delicious but are also fertility-boosting powerhouses. Antioxidants are crucial in neutralizsng free radicals—unstable molecules that can damage cells in the body, including reproductive cells. By warding off the detrimental effects of oxidative stress, these antioxidants play a critical role in preserving the quality and longevity of both eggs and sperm, key factors in successful conception.
A 2019 study published in the Journal of Human Reproductive Sciences lends scientific weight to these claims. The research found that antioxidant consumption positively impacted both male and female fertility, affirming the role of antioxidant-rich foods in reproductive health.
Including a variety of berries in your diet is a delicious and effective way to up your antioxidant intake. They can be easily incorporated into meals and snacks—think berry-topped yogurts, smoothies, or even a fresh bowl as a quick snack. So the next time you find yourself pondering over the produce aisle, go ahead and reach for that punnet of berries. Not only will your taste buds thank you, but you might just be taking a significant step towards boosting your fertility as well.
Leafy Greens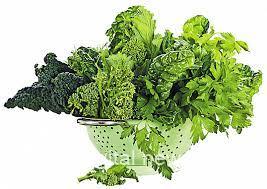 Spinach, kale, and other leafy greens are not just for health enthusiasts; they're also essential staples for anyone focusing on fertility. Packed with vital nutrients like iron and folic acid, these greens play a critical role in reproductive health. Iron is essential for numerous bodily functions, including the formation of hemoglobin, a protein that carries oxygen in the blood. For women, adequate iron levels can be particularly crucial. According to the American Society for Reproductive Medicine, sufficient iron intake is linked with enhanced fertility, particularly for those experiencing issues with ovulation.
The benefits don't stop at iron. Leafy greens like spinach are also rich in folic acid, a B-vitamin that is instrumental in improving ovulation. Moreover, folic acid is not only beneficial for boosting fertility but is also essential for preventing neural tube defects during pregnancy, making it an invaluable nutrient for any stage of the reproductive journey.
Incorporating leafy greens into your diet is remarkably easy. Whether you prefer a hearty kale salad, a green smoothie, or even spinach on your pizza, there are countless delicious ways to add these fertility-enhancing foods to your meals. So, the next time you're at the grocery store, make sure to stock up on leafy greens—a simple step with potentially transformative effects on your fertility journey.
Pomegranate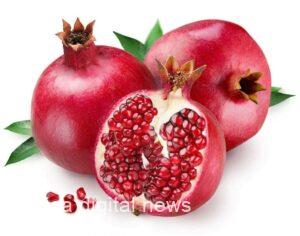 The pomegranate, often referred to as a 'superfruit,' is rich in antioxidants and anti-inflammatory compounds, making it a noteworthy addition to a fertility-focused diet. Not only does it contain potent polyphenols and anthocyanins that are beneficial for overall health, but research specifically links pomegranate consumption to improved reproductive health.
One particularly compelling study published in Reproductive Biology and Endocrinology in 2015 found that pomegranate extract could significantly improve sperm quality. The study observed an increase in sperm motility and concentration, which are key factors in male fertility. Additionally, the study noted a boost in testosterone levels among the male participants, further indicating the fruit's potential role in enhancing reproductive health.
The benefits aren't limited to men. The antioxidant-rich nature of pomegranate can also be beneficial for women. Antioxidants neutralise free radicals, which are unstable molecules that can damage cellular structures. This can be particularly valuable for protecting the quality of eggs as women age.
Given its delicious taste, incorporating pomegranate into your diet can be both pleasurable and beneficial. Whether you enjoy it as fresh fruit, juice, or even as an addition to salads and desserts, pomegranate offers a tasty way to boost your fertility naturally. So next time you pass by the fruit aisle, consider picking up a pomegranate—your reproductive health may thank you.
Dietary Considerations and Precautions
Absolutely, while fruits and vegetables are generally beneficial for boosting fertility, moderation and balance are key. A well-rounded diet is essential for overall well-being and especially important when you're preparing your body for conception. It's easy to latch onto the idea that if some amount of a particular nutrient is good, more must be better. However, this isn't always the case. Overconsumption of certain nutrients can lead to a variety of health problems that may adversely affect fertility.
Take Vitamin C, for example. While it's an antioxidant that can improve sperm quality and boost the immune system, excessive amounts of Vitamin C can lead to digestive issues, kidney stones, and even interfere with the body's ability to absorb other essential nutrients. Similarly, too much iron, often sourced from leafy greens, can cause issues like constipation and nausea and, in extreme cases, can lead to more severe health conditions like iron toxicity.
Moreover, fruits and vegetables should be consumed in their whole, natural forms whenever possible to maximise their health benefits. Processed or canned versions often contain added sugars or preservatives that can offset the fertility benefits you're aiming to achieve.
It's also essential to note that while diet plays a critical role in fertility, it's just one piece of the puzzle. Lifestyle factors like exercise, sleep quality, and stress levels also contribute to your overall fertility picture.
So, while diving into a diet rich in fertility-boosting fruits and vegetables is a fantastic step toward preparing your body for pregnancy, it's crucial to do so thoughtfully and under medical guidance to ensure you're meeting all your health and fertility needs.
Concluding Thoughts: From the Produce Aisle to Parenthood
In the quest for parenthood, the significance of nutrition often takes a back seat to immediate medical interventions. Yet, the role of diet, especially the inclusion of nutrient-rich fruits and vegetables, holds immense transformative potential for both men and women. What's truly remarkable is that these dietary changes not only enhance the chances of conception but also contribute to long-term health and happiness.
With an increasing body of scientific evidence pointing to the link between a balanced diet and improved fertility, couples have all the more reason to pay attention to what they put on their plates. It's empowering to know that some of the most effective tools in your fertility arsenal are readily available, affordable, and delicious.
Of course, while fruits and vegetables offer a myriad of health benefits, it's essential to remember that they are most effective when part of a balanced, holistic approach to health and fertility. Therefore, consulting healthcare providers for a comprehensive fertility plan is advisable. Yet, it's gratifying to know that simple, everyday choices can have a significant impact on life's most miraculous journey: parenthood.
So, whether you're in the early stages of considering parenthood or have been navigating the complex world of fertility treatments, don't underestimate the power of your diet. When it comes to fertility, these nutrient-packed foods are not just sides on a plate; they could very well be the main course in your journey to starting a family.