Nigeria is such a dysfunctional place. Brazen corruption, subterfuge, and political thuggery reach everywhere even into the remotest villages and hinterlands. Lagos State as the commercial nerve centre of Nigeria tells a story of how badly the country has normalised thuggery and how violence has been promoted to become a legitimate tool in hands of the men who administer the state.
The just-concluded Presidential and State elections in Lagos State have, once again, brought to the fore the grim reality of how Nigerian politicians have overtime played upon the tripodal factors of the illiteracy of members of the National Union of Road Transport Workers (NURTW), their naivety and the huge uncensored daily cash in their hands, to cause unmitigated political crises in many parts of the country.
Before the coming of Bola Tinubu and the consequent introduction of his Lagos State brand of politics, no sane person will have expected thuggery to be as lucrative as it currently is in the state. However, one Mr. Musiliu Akinsanya aka MC Oluomo has been empowered by Tinubu and his goons to become the most illustrious area boy/Agbero such that he has now become a stakeholder in the polity of a state with over 20 million inhabitants.
Many Lagosians do not know that the 'area boys' phenomenon they see everywhere today started as child's play during the military regime in Nigeria. It was a cognomen ascribed to a group of boys in the nooks and crannies of Lagos who were not gainfully employed but eke out a living by levying illegal charges vide threats on others. Many who were around at that time told stories of how they show up at events, construction sites, etc. Soon enough, these boys became emboldened and it wasn't long until they started introducing various forms of coercion.
Read Also: Yakubu: The 'Professor of Rigging' And Fraudulent INEC
Again, before the euphemisation of street urchins as area boys, there was also a sister infamous group known as 'Agberos.' This set confined itself to various commercial parks in the western part of the country particularly Lagos and Oyo States. Their chief usefulness was to help commercial drivers in canvassing for passengers at a fee. From there, this group went on later emerge as enforcers and served as armed wings of the various transport unions operating at parks. The unions eventually assimilated some of them along with area boys.
The foregoing brief-cum-undated historical summary and distinguishing of the aforementioned entities becomes necessary if Nigerians want to appraise how MC Oluomo came to become so big in Lagos. He was said to be a former area boy/Agbero invited to head one of the parks in Oshodi. He was notorious and smart enough to eventually emerge as the most powerful Agbero/area boy in the entire Oshodi.
Interestingly, despite his many years at the park, he has no known personally registered transportation outlet yet emerged as Chairman, of the National Union of Road Transport Workers in Lagos. Despite being a school dropout, he took advantage of his relationship with the powers that be in the state and achieved a cult status which earned him celebrity status in the state. With his unfettered access to untaxed income and a retinue of area boys/agberos, he has now become a go-to political asset during elections.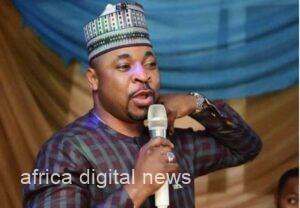 Without any debates, it is safe to assume that MC Oluomo is now undoubtedly the richest illiterate in Lagos. Lately, he has gone worse because he seems to have suddenly realise that he's a descendant of one of the ruling houses in Oshodi and, therefore, he is now aspiring to be a king in Oshodi. Little wonder why numerous music verses and tracks have been dedicated to him more than any politician, athlete, philanthropist, renowned scholar, industrialist, entrepreneur, or professional as far as the history of Lagos State is concerned.
What many Nigerians do not know is that the volume of money being controlled by MC Oluomo daily by very wide margins is more than what any of the 776 constitutionally recognised local government areas in Nigeria earn daily. If audited, his daily take-home pay should be higher than the monthly salary of the highest-paid Vice Chancellor in any of the universities in Nigeria. On the streets of Lagos, he is as powerful and popular as a sitting Governor, That's the level of notoriety he has developed.
One will recall that on the 10th of March, 2022, he was temporarily suspended by the national body of the NURTW after allegedly committing certain infractions. Surprisingly, barely hours later, he held a press conference and directed the governor to set up a park management system to avoid the breakdown of law and order in Lagos. Barely four weeks later, precisely on the 7th of April, 2022, Governor Babajide Sanwo-Olu heeded the clarion call by this thuggish being who has now a noble ambassador of Lagos, appointing him as the head of the Parks Management Committee barely 24 hours after he was permanently removed from office by NURTW at the national level. That is the level of power Mc Oluomo has and that is the amount of influence he wields.
On several occasions, MC Oluomo has been seen boasting severally that he is the son of Governor Emeritus of Lagos, Senator Bola Ahmed Tinubu, and therefore untouchable. In a state where a retired high court judge has to go to court for his retirement benefits, MC Oluomo exemplifies the collective conscience and value system as a country that will leave any sane individual depressed.
The NURTW which MC Oluomo controls and superintends has now grown to become a potent weapon used by the Generalissimo of Lagos politics and the self-styled Jagaban to sustain his hegemonic hold on Lagos politics. Just like Oluomo, the motor park touts who work with him are filthy rich, sending their families abroad to live. MC Oluomo himself have his children in the United States were they currently feast on the toils and suffering of the inhabitants of Lagos State.
These political thugs have become so powerful that they have access to the innermost recess of the political class, and are factored into every political planning. Nigeria's President-elect, Bola Tinubu will most likely attend to them first before attending to members of the Academic Union of Universities (ASUU). These thins are the ones who are sent to silence political opponents, cause mayhem in places where law and order seem to be too sophisticated to penetrate, and constitute the major weaponry deployed on election days.
As seen in the just concluded elections, they are the ones who snatch ballot boxes, scare electorates to their pants off the polling booths in places where opponents have major holds, and generally, they are the brains behind the violence that undergirds Nigerian politics.
The kind of politics that Tinubu and his goons introduced to Lagos State should leave any sane mind worried.
Tinubu and every of his handpicked governors that have governed Lagos has consistently taken unfair advantage of Lagosians. They have used the vulnerability of Lagosians for their personal benefit and self-aggrandisement. As victims of exploitation, Lagosians are worse off today than at any time in history. Lagosians have become serfs used for the benefit of Tinubu – the feudal lord. Many Lagosians have now been left to their fates and left to lick their wounds.
Going forward, the current Governor of the State, Sanwo-Olu must do well to ask himself what the diversity of Lagos truly means to him. Does he see the people as mere numbers to exploit for economic and political gains or as a composition of living breathing humans whose dignity must be assured? Hopefully, it is not too late for him to rise above the murky ethos inaugurated by the political bandits and the MC Oluomos who made him what he is today.
For MC Olumo and his goons, the days of reckoning are coming. A day when people will stand on their feet and shout; 'Enough is enough!'. A day when people will take their trained wild animals to their polling units to defend themselves and dare the consequences. A day when people will take their destinies into their own hands, Surely, that day is coming.