Film making and dramatic arts are a trade that is as old as time itself. Ever since the entertaining drama troupes of Old Greece to the circus age of the old 1800s. As time goes on, new developments come into drama development and then the invention of the camera took the whole business to a whole new level causing it to become a successful worldwide enterprise.
In Nigeria film making has also undergone development and evolution. From the production of better cameras to the implementation of new concepts. A lot of people are now opting into the filmmaking sector especially youths who would like to make something out of themselves. But there is a major shortcoming to this new development.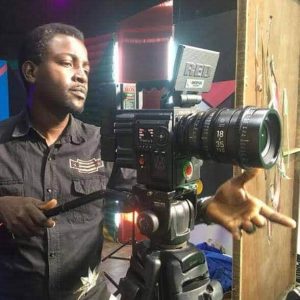 A lot of individuals who delve into this sector have little or no training in the act of screen authoring (film making). And most who actually desire adequate training usually fall into the wrong hands of amateurs who produce subverted, mediocre presentations with major, noticeable problems such as poor lighting, unpleasant audio, poor picture composition, and poor acting and delivery of roles.
These factors are the main requirements for good film making development to satisfy the eyes and appetite of the consumers.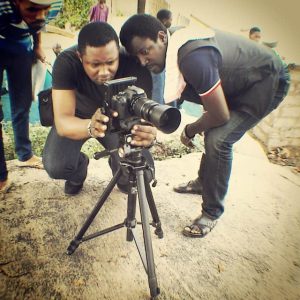 But there is a new solution for this phenomenon and that comes in the person of Omoba Oyebanji.
Veteran filmmaker, director, and producer Omoba Oyebanji has been in the game of filmmaking for a considerable number of years.
As a graduate of Theatre Arts from the University of Uyo and an Alumnus of National Film Institute, Jos. He is well qualified in all the peripherals of film making. He also tutored Directing, Still Photography and Cinematography at Wale Adenuga's PEFTI FILM INSTITUTE, Lagos, and he is currently the Head of Department of Performing and Media Art of Eko College of Management and Technology.
He has numerous works under his belt, including works with bigwigs in the Nollywood industry which include Justus Esiri, Joke Silva, Monalisa Chinda and also some projects with a few upcoming, new faces in the industry.
Mr. Oyebanji has set up a Screen Authoring training to help those looking to delve into the act of film making and video production.
The workshop is billed to run for one month online and classes will be held every day for 3hours with the aid of E-books and video materials for training.
Interested parties can call the following numbers to partake in this very beneficial venture : +2347030612883, +2348023239948.
HERE IS A VIDEO OF ONE OF OMOBA OYEBANJI'S WORKS
AFRICA DAILY NEWS, NEW YORK