It is less than a month until President Muhammadu Buhari leaves the stage after what can be best described as the most abysmal and shameful performance, leaving behind a crowd of disappointed and dissatisfied audiences. What does he have to say for himself after promising Nigerians the world but giving them nothing short of hell? He has prepared a plea for forgiveness to those he has hurt along the line of his service.
While his forgiveness message came as a shock to some people, those who have gained an understanding of his antics, as well as that of other politicians weren't the least bit surprised.
Perhaps it is important to point out the meaning of forgiveness to avoid getting his intent wrong. To forgive means to excuse an offense or a mistake, and this raises several questions. Can the atrocities committed by the Buhari's maladministration be considered mere mistakes or offenses? Can anyone describe the terrorism, destruction, poverty, marginalisation, and even death? Nigerians suffered at the hands of Buhari as something that can disappear at the mention of forgiveness?
And if anybody was to even consider the idea in the slightest, where do they begin, and how far would they go until they're sent into a rage at how much evil Buhari carried out, and allowed to be carried out under his watch without batting an eyelid?
Perhaps, we should begin with the terrorists and 'bandits' who have taken over every corner of the country, killed millions of Nigerians, raped and kidnapped women, and destroyed properties worth billions of naira in the past years. Can Buhari plead with every child and woman who was raped and sexually molested by these terrorists? Can he bring back the loved ones of the citizens who lost them? Did he ever think of pleading with these people when their lives were turned upside down and thrown into chaos? Or is it okay just because he has woken up from his coma and decided to remember all his wrongs?
Nigeria's security architecture is not doing better than any aspect of society, with officers and soldiers dying at the hands of criminals and non-state actors daily. What do their families get? Empty remorse, broken promises, and abandonment.
While Buhari slept with his feathered pillows in Aso Rock, communities were ravaged by Fulani herdsmen, tons of people were killed and kidnapped, and a community resorted to fundraising to recover their abducted school kids.
Prison breaks made an appearance during Buhari's administration, with hardened criminals disappearing into thin air, never to be found. The Nigerian Defence Academy was invaded, and an Airforce Fighter jet was shot down by terrorists that had been 'decimated' but security is claimed to be one of the gifts we have received from the Buhari administration.
Let us pretend to have forgotten about all the massacres in Southern Kaduna, the Chibok kidnappings, and the extrajudicial killings of many people in the South East and across the country. But are Nigerians also supposed to forget the way soldiers killed patriotic citizens at Lekki toll gate because they protested the rot in the police force, and how, even after a year, nothing has been done to right the wrong, instead Buhari and his cronies continue to insist that it never happened? Perhaps, Nigerians should be given a dose of that drug that allows Buhari to simply go to bed at night and forget all his offenses. But even the most potent drugs would not affect the pain-stricken and suffering Nigerians.
In the last months of his maladministration, Buhari decided that it might be best to repeat the terribly-conceived failure of a policy that he implemented when he was a military leader. The naira redesign policy was a failure from the start, but the bunch of sycophants and failures surrounding the president egged him on until he pushed every Nigerian to the wall. Sources of livelihood crashed like a stack of dominoes, the agricultural sector suffered a major hit, and small businesses closed up in their thousands. In fact, people died from the stress while struggling to get the money they had worked hard for. While all these were happening, Nigerians held on to one promise, however uncertain; the promise of free and fair general elections. Sadly, even that turned out to be a hoax.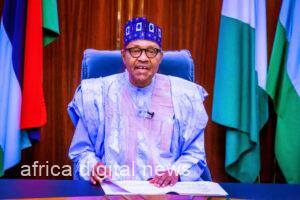 The aftermath of the presidential elections has shown Nigerians and the international community that it was all business as usual for Buhari. Nigerians should have seen the writing on the wall when he asked them to accept bribes and vote for the candidate of their choice. What he meant to say was 'Do whatever you want, and I'll do whatever I want.' In the manner of a sociopath, the same Buhari came out to boast about delivering the best presidential election in Nigeria's history. It is absolutely unbelievable and unimaginable that someone in such a position would utter such garbage as words, unless, of course, he was devoid of human feelings and has no sense of reality.
That might explain why he would boast about an anti-corruption fight that ended up becoming a witch-hunting activity against those he considered his enemies or opposition. Only a delusional clown would borrow so much, leave the country in terrible debt, and go on his jolly way, singing the hymn of forgiveness while the citizens of Nigeria face an uncertain future in the hands of their creditors.
Indeed, a person who understood the relationship between hunger and anger wouldn't shut the borders against the importation of important food items while doing absolutely nothing to support local production and self-sustenance. Instead, Nigerians were left to feel the brunt of the hunger and soaring food prices.
Amidst all this, Nigerians cannot forget how Buhari boasted about the scam of fuel subsidy and promised to make it disappear. 8 years down the line, the amount of money spent on fuel subsidies has tripled, and our dear minister of petroleum neither bothered to explain himself to Nigerians nor even revamp one refinery in the country. Instead, he is handing the duty over to the next administration. The same administration that Nigerians all rejected at the polls, yet the Independent National Electoral Commission imposed on them.
The list goes on to no end, so, it should not come as a surprise that Nigerians have no iota of forgiveness to render. As a matter of fact, the offender has gone on to commit more offenses even after his plea for forgiveness. Nigerians in Sudan were abandoned amid escalated violence, while the president avoided the Sudan air space on his way back from another of his meaningless international meetings. Instead, buses were sent to evacuate Nigerians to Egypt, even after a ceasefire had been called, and other countries airlifted their citizens with a sense of urgency. What happened to Nigerians? They were stuck in a desert after drivers refused to go further, complaining about non-payment, despite the hundreds of millions approved for the evacuation. Surely, those Nigerians won't forgive or forget the levity with which Buhari and his ministers treated their lives and families.
A quick sweep through 2023 Nigeria shows a failed economy, an insecurity-riddled country, political instability, religious intolerance, ethnic marginalisation, widespread corruption, and unlawful detentions. Nigerians are battered and bruised; pushed to the wall, and at their breaking point. Buhari's failures are a nightmare that Nigerians go to bed and wake up with. It is a reality, and not an imagined offense or an unintentional mistake like Buhari makes it seem.
Unlike what he has tried and failed to justify, Buhari's mistakes were not human errors or failures. No, they were inhumane actions of an inept, unfeeling, and irresponsible person who simply saw Nigerian citizens as donkeys he could ride on and doormats to step on as he deemed fit. He got all he ever wanted out of his tenure as president, including mindless revenge, but what did Nigerians get? A failed country, an oppressive leader, and scars that would last forever.
So, Buhari shouldn't forgive Nigerians if they can't afford to waste any ounce of forgiveness on him. He should get what he deserves; their scorn, their hate, their curses, and their crucifixion.
While Nigerians cried and mourned, he remained unfeeling. He shut his eyes and ears to the cries of perishing Nigerians, not caring whether they died or lived. Nigerians cannot show mercy to such a merciless being. His words don't carry an iota of remorse, so they must be met by an equal amount of insensitivity and mercilessness. What you give is what you get, and even if the powerless Nigerians are unable to give it back, tit-for-tat, they must give back as much as they can.
Buhari and his administration must remain scorned and accursed. History will never be merciful to him, even after many generations. The serpentine and satanic nature of this man must remain engrained in the minds, hearts, and history books of Nigerians. All they should have for him are scorn and hate, and that those are what he should forever get, until he ceases to exist, and even after.