When President Muhammadu Buhari leaves office in a few months' time, Nigerians will not forget him in a hurry. A number of Nigerians have jokingly suggested that getting a 'certificate of survival' won't be bad for anyone who pulls through to the post-Buhari days and this will certainly not be a bad idea. Just like he did during his first stint as a military dictator, Buhari has spent the last seven years unleashing suffering on Nigerians that will leave one wondering what exactly their crime was.
The state of the Nigerian economy under Buhari over the last seven years have been harrowing and strangulating. The current socioeconomic situation which Nigerians have been subjected to is excruciating and only comparable to the 'hellfire' described in the Christain book of the Bible (If there is anything like that).
Granted that for many decades, the economy has been facing daunting challenges, however, the truth is that Nigerians have never had it that bad. Buhari's clueless and inhumane economic policies have ensured that the economic purchasing powers of the Nigerian people have been eroded and completely wiped off. With Buhari at the helm, social life has metamorphosed into something miserable, despicable, and horrifying.
The President Buhari-led All Progressives Congress (APC) government failed abysmally on living up to expectations and fulfilling its promises to the Nigerian people. Rather than make the lives of Nigerians better than they met them, they chose to compound the socio-economic woes on them, unleashing unfavorable and anti-people economic policies whose only interest was to impoverish Nigerians without remorse.
Read Also: Why Tinubu Shouldn't Be Contesting The 2023 Elections
Notwithstanding the plight of the Nigerian populace, the aloofness of the Buhari government is only comparable to the jack-boot days of the late military dictator, General Sanni Abacha. Many Nigerians will easily recall no matter what anyone says, while campaigning for office, Buhari had lied profusely to Nigerians when he promised to build new refineries, provide security for lives and properties, provide employment for the ever-growing population of unemployed youths, ensure the provision of stable electricity to engender economic activities among many other failed promises just to steal their votes. Quite painfully, almost eight years later, Nigerians can only gnash their teeth as not only that the promises turned into a mirage, their situation has been harrowing and pitiable to say the very least.
Buhari's failure was holistic and legendary. He failed on all three pillars of Insecurity, corruption fight, and economic boost. Insecurity, prior to the Buhari days, was restricted to a section of the country, today, it has assumed a more nationalistic outlook and has become an endemic national problem. Terrorism has become almost synonymous with Nigeria and news of killings and death no long evokes emotions or makes headlines. As very difficult to believe as it may sound, the fastest-growing businesses in the country today are banditry, kidnapping, and ransom-taking which are sincerely quite alien to the culture of the Nigerian people. Buhari promised the youths almost a million jobs yearly, and having failed to do that, the impatient youths have taken to crime as a vocation, some out of frustration and for others, a lack of direction.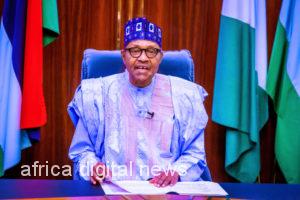 The youths to who Buhari had made several promises became quite fed up with the system that in 2020, they took to the streets during the #End SARS# protest to vent their anger. Back then, they had protested against police brutality, and their deplorable welfare as well as injustice that have taken flight from the national psyche of Nigerians, and quite sadly; till date no visible actions were taken to address those concerns.
The Nigerian economy has been in complete shambles. Premium Motor Spirit (PMS), otherwise called petrol has been a scarce commodity in the country for almost a year. This is too bad for a country blessed with the product and ranked as the 6th oil-producing country in the world. Nigerians now spend many hours at fuel queues as they groan under pain due to the failure of their leaders to do the right things. To make matter worse, the pumps are often not even dispensing fuel but black marketers get their supplies daily, selling at almost 1000 percent of the government-approved pump price.
The lack of electricity in the country has even compounded the situation. From the West to the South, and East to the North, Nigerians are experiencing darkness daily due to the recurring national grid collapse, and Buhari is sitting shamelessly in Aso Rock with absolutely no intention to address the challenge. The effect of this lackadaisical attitude to issues has been the loss of jobs, relocation, or closure of industries which have ultimately, all contributed in no small measure to throwing hapless Nigerians into the already saturated labour market.
Due to the audacious exploits of the bandits, one must think twice before traveling within the country, because the men in masks who kidnap for ransom have mastered the art of killing their victims when their expectations are not met. Buhari and his gang of conscienceless government have failed to take any action against ruthless herdsmen who maraud, rampage, and maim innocent citizens on a daily basis and these actions have remained unchecked by the security agencies. The obvious complicity, incapability, or both by the government to bring this menace to an end, has ensured that the Nigerian economy remains the biggest loser as investor confidence continues to dwindle on a daily basis. No wonder, no fewer than 133 million Nigerians are now living under abject poverty such that with an income of $2:15 a day, more than 60% of Nigerians are becoming hopeless by the day.
Because of the corruption-riddled petroleum sector which Buhari overseas and coupled with the inability and lack of political will by the government to fix the refineries, Nigerian motorists now queue for fuel every day. Talking about queues, Nigerians have never had it this worse because they basically now form queues everywhere including Automated Teller Machines (ATMs) for the redesigned Naira notes and anywhere they find themselves. Not even the CBN Governor under Buhari was sane, Godwin Emefiele in trying to implement a cashless policy and Naira redesign simultaneously has caused Nigerians more pain and anguish and this has left everyone wondering what crime Nigerians committed to warrant such wickedness. The same politicians who Emefiele is purportedly attempting to fight are still the ones that have managed to stockpile the new notes for inducement and vote buying. So who did Nigerians offend to be subjected to such harrowing pains?
Even more nauseating is the fact that President Buhari suffers from a victim mentality. He has now assumed the position of someone that takes absolutely no responsibility for anything that goes wrong under his watch. Instead, he treats legitimate and fair criticisms of his acute leadership failure and appalling performance as harassment. If his government was not economically illiterate, he would have known the kind of damage that the high inflation, high-interest rates, unstable and uncompetitive exchange rates, as well as protectionist economic policies which he foisted on Nigeria had done the country.
Truth is, President Buhari is an idiosyncratic leader, who defines government through his narrow prism and personal predilections. He surrounds himself with sycophants and praise singers holed up in the Abuja echo chamber. He rejects the universal purpose of government.
With barely five months left in office, Buhari will invariably leave Nigeria far weaker and far more fragile than he met it when he assumed power in 2015. Indeed, merely counting the costs of economic failure, insecurity, and corruption in his disastrous eight years in power, Buhari will go down as Nigeria's worst civilian president!