When Nigeria's minister of Labour, Chris Ngige described Nigerian youths as unemployable last year, the majority of Nigerian youths wished to go for his jugular. He was massively 'dragged', especially because of his position in the country and the very obvious unemployment problem in the country. Many people concluded that he was spewing trash to avoid taking responsibility for his failures as the Minister of Labour and Employment.
However, whether he made an earnest statement or was trying to hide behind his claims, an honest and unbiased look at the youths of these days will show you that his statement stands true.
Several experts, studies, and reports have reached the same conclusion; that many Nigerian graduates are unemployable, even after spending between 4 and 7 years in a Higher institution.
For a country that prides itself in its large population of youths, which have been seen to bear great potential for the country's future, it is beginning to seem like a bleak future ahead as the unemployability of youths is becoming a ticking time bomb that might explode in no time if nothing is done about it.
Several reasons are connected to this dreary and worrisome situation, and we will take a look at them.
First. the youths themselves have little or no regard for formal education, and so they make no effort to actually learn and develop themselves when they are within the four walls of the University.
'School na scam' is the new mantra of many youths, even before they get into school. They enter the university with the mindset that they are about to waste some years of their lives on something that is potentially a waste of time and resources, and so they go in with a closed mind. Without a passion to learn what is being taught, they float through school, only being fully active when it comes to partying and social events. Somehow, they either bribe their way through school, give favours in exchange for good grades, or commit examination malpractice to pass.
Read Also: Japa Phenomenon: Who Will Tell Nigerian Leaders The Truth?
Further reading and employability skill development sounds like a foreign language in the ears of these students who would rather drop dead than go the extra mile to achieve self-development. Not when they can keep up appearances and hide everything under the charade of self-love and I-don't-care behaviour.
In a world that is fast becoming digital and technology-driven, many Nigerian graduates have no idea how to use the simplest tools such as Microsoft Office Suite, they cannot create PowerPoint Presentations, and they don't know the basics of Collaboration in the workplace. They know nothing about leadership and its importance. Don't bother asking them why they lack these skills because they will blame their universities or polytechnics for not teaching them how to use these tools. Even with the internet at their fingertips, they would rather spend the time binging on movies, engaging in meaningless social media conversations, or looking for the next person who will do giveaways.
For many youths who make it into the four walls of the university, they don't do it because they have a passion to study anything or even be anything. They simply want to fulfil the unwritten, yet largely-held opinion in society that you need a Western Education to be considered a respected member of society.
So, when you find a student graduating, and even before they take off their graduation gowns, they are telling you how they regret going to school, and they now want to begin looking for what to do with their lives.
While this is a sad reality, it is even more painful to find youths who are gifted at one vocational skill or the other abandoning those skills they should be developing to attend a higher institution they have no real interest in. In the end, they graduate as half-baked graduates who don't have enough knowledge and exposure in their field of study and are probably too ashamed to go back to honing those skills because they think it is demeaning for a graduate to do them.
The hard truth Nigerian youths and the entire society must accept is that many of the unemployable graduates we churn out every year will probably do better as artisans, entrepreneurs, hairdressers, mechanics, event decorators, and the like, instead of chasing after white-collar jobs they won't get, or would be terrible at.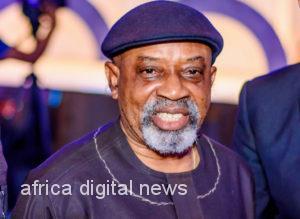 The argument so far is in no way saying that the youths are the biggest problems when we talk about unemployability. The Educational system in Nigeria is an even bigger problem if we must speak fairly.
Nigeria's educational system has contributed in no small measure to the unemployability of many youths. After scaling the hurdles called WAEC, NECO, JAMB, and Post UTME, many youths will go into higher institutions and graduate with degrees and certificates that are of no relevance or have no relationship with the jobs available in Nigeria. Some people will have to go back to school after facing the reality check and study another course that is in demand in the country.
Sadly, even the people who study the courses that have job opportunities come out with little or no relevant or up-to-date knowledge. The companies that employ them still have to spend months training them on the basic skills they should have learned in school before placing them on the job.
Most of the school curricula across several universities are outdated and ancient, to say the least, and should have been reviewed at least a decade ago. So, they come out with manual skills in an automated and digital society, and we are left wondering why graduates will attend interviews for 3 years and counting without getting a single employment offer.
A combination of the terribly poor educational system, the lazy and lackadaisical attitude of the average Nigerian youth, and the visionless government that sits arms akimbo, watching the nation's future investments fall into shambles make one wonder if there really is hope, or whether we are all just waiting for the bomb to explode and destroy us all.
But it isn't too late to correct this terrible trend.
First, the minister of Education, as well as the minister of labour and employment, youths ministry, entrepreneurship, and skill development, and in fact, every stakeholder involved must wake up from their state of paralysis and begin asking questions to find solutions and position the educational sector the way it should be, while helping the youths navigate the terrain, whether they opt for formal education or choose to go in the way of vocational skill development.
Nigeria needs more vocational centres with up-to-date knowledge, equipment, and instructors to hone and improve the interests and talents of youths on this end of the divide. The tertiary education sector must be revitalized, restructures, and resurrected to ensure that the education young people get within those four walls is useful in Nigerian society and even outside the shores of Nigeria.
Students and youths need to understand that they must stand by the decisions they make regarding their future career path. If you have decided to attend a higher institution, you must take responsibility and give it your best. Engage in self and skill development, even outside what you learn in school, and be in tune with the fast-moving world.
If you are going in the way of entrepreneurship or vocational skills, give it all you've got, and don't be discouraged by the talk of white-collar jobs that don't even exist in sufficient numbers across the country.
Students should be guided properly when making career choices, schools should be equipped with all the facilities needed to teach students, including practical and digital equipment. The days when computer science students only learned about computers in theory throughout their stay in school should be behind us, never to be mentioned or experienced.
In conclusion, the government of Nigeria must prioritise the youths in action, and not just words if it cares about the future of the country. Young people in the country must become educated, employable, and useful to themselves, Nigeria, and the world at large.