Today, we will continue to look at a list of roguish Nigerian politicians masquerading as saints. One thing no one can take away from them is the fact that they are smart enough to immerse themselves once in a while or hire someone else to do it for them. They pay PR firms heavily to keep and maintain a good image about them, and for them, that's all that matters. 
For many Nigerian politicians, it has become almost an occupational hazard to attempt to hoodwink people no matter the situation.
It is no longer news that the problems of Nigeria's developmental challenge are largely based a on leadership deficit that has now assumed an acute proportion. The paradox of this leadership quagmire in Nigeria is that politics which is supposed to be a game of principle, honesty, integrity, and ethics driven by a passion for patriotic zeal in search of progress for a people and a country has been turned into a game of deceit, hypocrisy and endemic primitive opportunism.
What happens in any situation similar to this is that truth becomes the first casualty while values evaporate with ease just as it is no more so much of a surprise that peace and development which are the two vital byproducts of visionary, committed leadership which have for long continued to elude Nigeria.
Furthermore, we will briefly analyse three politicians who belong to the class of rogues who always prefer presenting themselves as saints to Nigerians.
Read Also: 2023: Nigerian Gang Of Looters Recycling Themselves
Rabiu Kwankwaso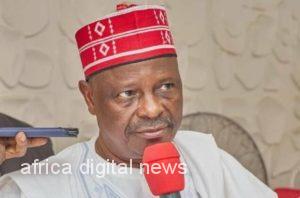 The former Governor of Kano State who is currently the Presidential candidate of the New Nigeria's People's Party is not who he really claims to be. While presenting himself as a popular grassroots politician from the North who loves the region, research has shown that it is clearly the opposite.
Many people will recall that sometime in April 2015, less than two weeks after the conclusion of the presidential election that had seen the then newly-formed All Progressives Congress (APC) win surprisingly and was waiting to take over the reins of power following its historic electoral victory, Kwankwaso while basking in the euphoria of the moment, declared with triumphant hubris that the North used votes of the Almajiri to kick out former President Goodluck Jonathan from the Presidential Villa.
It was a striking statement from Kwankwaso who is easily one of the most prominent, rabidly Northern and religious irredentists in modern-day Northern Nigeria. It was an open admittance of the unrighteous potency of the power of street urchins, locally known as the Almajiri, to sway the pendulum of power in the North's favour and how the North had used it to gain power.
According to Kwankwaso, the statement credited to Jonathan's wife, Patience Jonathan, wherein she allegedly described the Almajiri as 'born throw away' galvanized people in the North to ensure that the Almajiri votes were used to kick her and her husband out of the villa. Today, no one remembers this, and Kwakwso has continued to fool the gullible Northerners who probably have failed to realise that Kwankwaso does not love them as he claims to. He probably only loves their votes.
In 2022, when the mood of the country is that power should rotate to the South, Kwankwaso is again one of the politicians in the country who is working hard to ensure that this arrangement is scuttled.
Again, Kwankwaso is not only an irredentist and ethnic bigot, but he is also bastardly corrupt.
After shunning multiple invitations, sometime last year Kwankwaso appeared at the EFCC office to respond to allegations of fraud against him.
Mr. Kwankwaso had earlier been invited by the anti-graft agency over a petition by some retired employees of the Kano State Government to the EFCC that the former Governor of the State mismanaged pension remittances to the tune of N10 billion between 2011 and 2015, which he diverted to fund a housing project for his cronies.
Nasir El-Rufai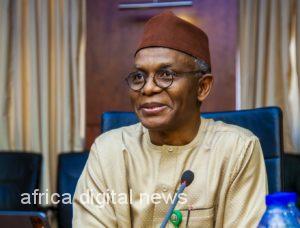 The diminutive marauder often clothes himself in saintly robes as a technocrat and an astute administrator. While some of his claims to that effect might be true, he is nowhere near the person he is presenting himself to Nigerians to be.
Governor Nasir E-Rufai was a former Minister of the Federal Capital Territory who ran the ministry like a shylock landlord. The former minister used his office to render many Abuja residents homeless, by demolishing houses and re-allocating plots to cronies and friends as a way of political patronage.
The Economic and Financial Crimes Commission instituted a case against the Minister during his administration bordering on conspiracy, fraud, and gross abuse of public office. El-Rufai who is currently a chieftain of the ruling All Progressive Congress Party, APC, connived with the former Director General of the Abuja Geographical Information Systems, AGIS, Mrs. Altine Jubril, and the former General Manager of the establishment, Ismaila Iro, and fraudulently allocated several plots of land to his wives, relatives between 1999 to 2007.
David Umahi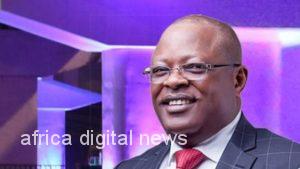 From a distance, Governor David Umahi looks harmless, amiable, calm, unambitious, and maybe somewhat physically presentable. But that is where the good attributes end. When one gets close to Umahi, the stories about him are not in any way palatable.
It appears Ebonyi people are in a terrible bind. Governor Umahi is a malignant narcissist who is not ashamed to exhibit his madness in public or use the power of his office wilfully, malevolently, or vindictively. In the process, he has forgotten that power comes with responsibility. He has forgotten how transient power is and that at the end of his tenure in office, he will revert to being an ordinary citizen of his state.
How else does one explain that a governor with a term limit, whose second term would end in less than three years, imposed a life ban on two journalists from covering the state's activities or being seen in any government facility? By doing a statewide broadcast pronouncing the sentence, he exhibited drunkenness of power in a most indecorous manner. It was a grotesque spectacle painful to watch.
When Umahi is not threatening journalists with a ban or violence, he is praising the overtly corrupt President Muhammadu Buhari to the Heavens. At every given opportunity, he has continued to try to be more Buhari than Buhari himself and even proudly calls himself a Buharist, whatever that means. Whatever tickles him about the president must be a strange enticing admiration for the absurd, rooted outside the scope of human understanding. It obscures the reality of Buhari's deeply flawed persona, or even elevates mediocrity as an article of faith or creed. Umahi is surely one of these politicians who many Nigerians probably didn't know fully well.