If there is anything Nigerians must learn, it is to acknowledge their failures especially when the signs become too obvious. The National Youth Service Corps (NYSC) which has failed to live up to the expectations of the founders has become an abysmal failure in recent years and this is something Nigerians must understand.
Founded in 1973 through a decree by Nigeria's former Head of State, Yakubu Gowon, the initial objective of the NYSC scheme was to rebuild, reconstruct and reconcile a country battered by the civil war or more appropriately the Nigerian genocidal attacks on Biafrans. The idea was to ensure the proper encouragement and development of common ties that should exist among Nigerian youths with a view to promoting national unity.
The thinking of those who initiated the scheme was that if they succeed in bringing youths from their home region/state to another region/state, some amount of imaginary love would automatically spring up among them as the country continued its so-called civil war recovery efforts.
Read Also: NYSC Opens Up On Members Endorsing Presidential Candidate
The then Head of State, Gen. Yakubu Gowon unfortunately saw himself making the same mistake that led to the genocide which many Nigerians will rather call a 'civil war' for political expediency. Without due consultation with the people, Gowon took a decision that will leave lasting effects on their future Nigerians. Sadly, Nigeria has remained the way it is as a country because Nigerians have never collectively taken a decision by themselves, rather, decisions have always been foisted on them.
49 years after the NYSC scheme was instituted, Nigeria is still not a united country. The idea of cultural diversity and reconciliation for which it was founded has been an abysmal failure. Today, Nigerians still hate themselves on the altar of ethnicity and religion, many are actively seeking to dismember Nigeria and have their country and all the problems that led to the civil war are yet to be addressed. This is the sad truth many Nigerian leaders will prefer to ignore for selfish reasons.
Over the years, Nigerian leaders have preferred to preach unity in Nigeria rather than practice unity. They rarely remember that unity is never preached but shown through carefully orchestrated actions. Rather than focus on the 3Rs (Reconciliation, Rehabilitation, and Reconstruction), the regime of Gowon preferred the lazy cosmetic surgery of trying to force people to forget the painful genocide on the innocents. He and his successors who have continued to grab power in Nigeria have conveniently always forgotten the fact that actions will always speak louder and more effectively than words.
Truth be told, at first, the NYSC seemed to have recorded some successes because it actually did create some unique friendships among young graduates, but the reality today is that the scheme has outlived its usefulness. If Nigeria were a serious country, the NYSC Act of 1975, just like most of the laws in Nigeria, ought to have been repealed or at worst reviewed but none of that seems to be happening.
The NYSC might have been a beautiful project on the surface back in 1973, but this is 2022, and it's no longer the case. Nigerian leaders should know better and it is likely that they do, but rather than do away with it, they will prefer playing to the gallery and applying perfume on a corpse.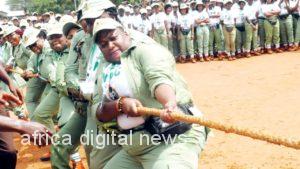 There are several reasons to believe that quite a number of people profit from the NYSC scheme and would always block any plan to discontinue or review it. Every year, the Nigerian government spends billions of naira on this scheme which brings zero value to Nigeria. Even the paucity of funds that has become a regular anthem for governments at all levels in Nigeria, the NYSC scheme has never lacked funding, and the question that has remained unanswered is, what for?
Not even insecurity has made the government reconsider its position on the NYSC scheme. Every year, hundreds of youths are maimed, wounded, and carelessly killed while carrying out the program and the Nigerian government simply doesn't care. The number of lives that have been wasted has not stopped the Nigerian government from posting hapless Nigerian youths to regions and states where they were religious, political, and ethnic violence is unleashed on them. Over the last few years, 'youth corpers' have simply become the easiest targets of terrorists, kidnappers, bandits, assassins, robbers, election riggers' and even 'Unknown gunmen'. How many more Nigerian youths will be killed for the Nigerian government to take action?
What value does the NYSC scheme add to the lives of its participants? During this period, no real value is added to the lives of participants who mostly just attend the programs to fulfill all righteousness. Every week, corp members are mandated to attend Community Development Scheme (CDS) programs where corp members do nothing more than gist noisily and idle away useful time. A visit to any Local Government Secretariat will shock anyone who is in doubt.
Again, many Nigerians have refused to admit that the cheap Labour provided by the NYSC scheme is one of the biggest reasons why Nigeria has 46 million unemployed people. Every year, many companies simply go to NYSC orientation camps to scout for young people whom they do not have to pay to work and simply discard them like used toilet paper at the end of their service year. Many State Governors in Nigeria have refused to employ teachers in schools because corp members are always readily available and the ugly circle continues.
To make matters worse, it is no longer a secret that many corrupt NYSC staffers have now formed the habit of collecting huge sums of money from interested graduates to post them to choice destinations. Whoever is willing to cough out stipulated sums of money can now get posted to states of their choice including their own states. This has been going on for many years and the authorities are very much aware! Who is actually fooling who? What then is the essence of such a mockery of national integrity and honesty called NYSC? What purpose is it still serving? None! So why shouldn't it be scrapped?
In conclusion, rather than encouraging graduates to embark on a 'Khaki' wearing jamboree and disturbing the social media feeds of Nigerians, authorities in Nigeria will do themselves so much good if they replace the useless NYSC scheme with the acquisition of a one-year mandatory Postgraduate Diploma in Strategic Management and Leadership which will be far more beneficial for participants. Rather than churning out volumes of unemployable graduates at the end of one year, this scheme will reform the minds of the graduates and make them problem solvers who will be innovative enough to become problem solvers at the end of the scheme. The New York Learning Hub offers a good view of what to expect from this experience and this is the only way to go if Nigerian leaders are really serious about fighting unemployment in the country.