Abraham Lincoln once said; 'You can fool all the people some of the time, and some of the people all the time, but you cannot fool all the people all the time'. There is no advice more befitting for the Presidential candidate of the People's Democratic Party, PDP, Atiku Abubakar who have relied on the short-term memory and lack of attention to details of Nigerians to sell them fallacies.
Alhaji Atiku Abubakar, who is Nigeria's former Vice President now prefers to be called 'The Unifier' who is 'Pan Nigerian', who has 'Built bridges', and who believes in 'One Nigeria'. As laughable and absurd as these claims sound, Atiku doesn't prepare ready for a rethink as he has unleashed highly skilled PR practitioners on the Nigerian people to sell that idea, and from the feedback so far, they are succeeding at it. This contribution is to help Nigerians make well-informed choices and not choices based on what was sold to them by the likes of Paul Ibe, Dele Momodu, Raymond Dokpesi, Dino Melaye, Reno Omokri, etc who are only doing their jobs.
Is Atiku really a unifier as his campaign shibboleth depicts? The answer is a resounding 'NO', no one who wants to unify Nigeria at this point in her history will be proposing a Fulani-Fulani, Muslim-Mulsim transition after the disastrous Muhammadu Buhari government. For many Nigerians, Buhari was, (and still is) simply a Fulani man who seized power to perpetuate ethnic domination using the instruments of the state. His actions which were carried out through nepotistic acts, impunity, and abuse of power give credence to people who believe in these thoughts. So why Atiku?
Read Also: 2023: Why Peter Obi Is Better Than Atiku – PDP Chieftain
To emerge as the candidate of his party, the PDP, Atiku needed to turn the law on its head by ensuring that the zoning principle which is even clearly enshrined in the party's constitution was discarded. Granted that the primaries were a party affair and not necessarily a Nigerian affair but the big question is, whether or not a ticket forged on inequity unifies the disequilibrium it created. If this question was posed and one was to give a dispassionate answer, the answer will surely be a NO!
What Atiku is poised for right now is to upturn the delicate power balancing between the North and the South by setting off a tangle of prejudiced permutations. Since the return of democracy in Nigeria, the power distribution in the PDP has always been governed by zoning arrangements. In fact, it was through zoning that Umaru Musa Yar'Adua got to become President because, at the time, all the strong contenders in the race to replace former President Olusegun Obasanjo were of southern extraction. But zoning roared and the party and by extension, the country answered. If Atiku succeeds with his experiment, what guarantee does the South have that Atiku will not look the other way when the current Governor of Sokoto State, Aminu Tambuwal starts to position to replace him in 2031 in an opposition party? There is surely none.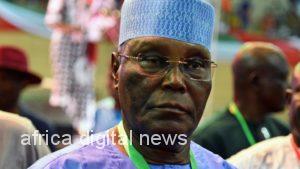 Alhaji Atiku is not a unifier as Nigerians are being persuaded to believe. The narratives being pushed out by himself and other cronies clearly show that has all the traits of a bully and dictator. Action always speaks louder than words they say.
In September, Atiku unwittingly opened the window into an incautious mind while he was speaking at an interactive session of the Arewa Joint Committee in Kaduna, Northern Nigeria. What he made that day is probably the most divisive comment in this campaign season, stroking the ethnic chord.
He said: 'I know the whole of this country. I have built bridges across this country. I think what the average Northerner needs is somebody who is from the North, who also understands the other parts of Nigeria, and who has been able to build bridges across the rest of the country. This is what the Northerner needs. He (Northerner) doesn't need a Yoruba candidate or an Igbo candidate. This is what the Northerner needs.'
Not many people understood this statement. What Atiku confessed to here was that Northerners have been wired to always prefer Northerners anytime there are placed in front of the ballot. What a mindset! What Atiku failed to understand is that if other Nigerians haboured these thoughts then even he himself will never be President. The framers of the constitution and electoral act foresaw the possibility of having ethnic jingoists like him in the fray when they instituted that to be President, one MUST score 25% of the votes cast in 24 states. Thank goodness that the Northerners, Atiku was speaking to that day do not have 24 states in their kitty.
The Waziri of Adamawa as he is called does not see Nigerians of other tribes and religions as co-equals of his beloved people, the Fulani. A careful look at his recent statements especially when he is speaking to Northerners in non-universal languages shows that he harbours the born-to-rule mentality of people who want the Presidency to remain permanently with them, despite running it downhill. Atiku has changed parties like clothing, without scruples, shopping for the Presidency, for 30 years now and this is his best chance. It is rather sad that it is this born-to-rule mindset that has orchestrated most of the crisis in Nigeria and this is something every right thinking person knows and understands. Nigerians must stop playing with fire as it will consume them.
Perhaps many Nigerians who have joined the 'Unifier' bandwagon today do not understand that in 2014, it was Atiku who organised some Governors who were from the North to ensure that his party (the PDP) and the then sitting President, Dr. Goodluck Jonathan was not re-elected. Atiku's only inspiration at that time was that power must return to the North. It didn't matter to him that it was a former coup plotter and military dictator that he was going to enthrone by doing so. He did it anyways and the rest is history. Back then in 2014, the most commonly used words in Atiku's vocabulary were equity and justice, today, those are the words Atiku will never use. How can such a man refer to himself as a unifier? What an irony!
The truth is that Atiku is nothing but a conflicted bigot, consumed by inordinate ambition. He remains a bare-foot slave to an empire the Nigeria of the twenty-first century is supposed to have outgrown. Many Nigerians should ask themselves certain soul-searching questions. Who is behind the ethnic vitriol being lashed out at Christians and Igbos by Atiku's foot soldiers such as Reno Omokri, Shehu Mahdi, and many other Northern Imans who have been fully mobilized to rally Northerners along ethnic lines to enthrone Atiku's Presidency? Nigerians must start asking themselves deep questions.
On a positive note, it is good that Atiku is offering to restructure Nigeria and if possible, devolve more powers to the regions and states. But the key thing Nigerians must note is that Atiku is a predator and no predator would restructure Nigeria or change the Constitution – for the unfounded fear of losing control. It is highly doubtful that Atiku will ever attempt such. Just like the ruling APC promised Nigerians restructuring in 2019 and ended up throwing the manifesto where it was written into the dustbins of history, Atiku will not hesitate to do the same. Again, his offer of security also falls flat on logic because someone who lightly recanted his condemnation of Deborah Samuel's killers would not descend on terrorist Boko Haram, bandits, herdsmen, kidnappers, and other Islamists ravaging the country and pushing her to the brink on a daily basis. These are facts and Nigerians must tread with caution. To be forewarned is to be forearmed!