It is no news that the weight loss and fitness industry is attracting more investors with its multi-billion-dollar market. No thanks to corporate life, more people seem to be sedentary and snacking on junk food in a bid to catch up with schedules.
Nowadays, most people have a workout routine. This routine could be anything from a fifteen-minute walk, to twenty squats a day, to weekly visits to the local gym, etc. Just like treating oneself to a balanced diet, exercising is an important factor for good health. What then becomes of those who do not like the idea of sweating their way to fitness? Well, scientists seem to have figured out a substitute for your most dreaded gym sessions.
Read Also: New Scientific Insights On Anti-Aging And Longevity
Sticking to workout routines requires discipline and time. And time is almost never enough in our fast-paced world of tight schedules. Are you aware that WHO (World Health Organization) recommends a minimum of 150 minutes of moderate activity per week? A study carried out in 22 African countries shows that well over 70% of adults meet this recommendation. But despite this, obesity is reported to be on the rise in Africa. More Africans are going from overweight to obese and the statistical projections are even baffling.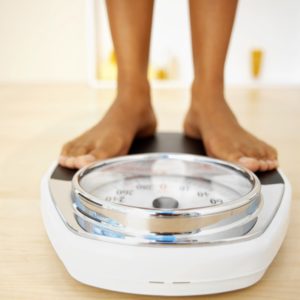 According to WHO Africa, "one in five adults and one in ten children and teenagers are projected to be obese by December 2023 in ten high-burden African countries if no robust measures are taken to reverse the trends." This is not the time to be more intentional about exercising, staying more active, and eating healthy. A report published in the journal, Nature, revealed that researchers at Baylor College of Medicine, Standford School of Medicine, and other institutions have identified the molecule in blood secreted during exercises and responsible for the reduction of food intake and obesity in mice.
Researchers at Baylor College of Medicine, Stanford School of Medicine, and other collaborating institutions reported in the journal, Nature, that they have identified a molecule in the blood that is produced during exercise and can effectively reduce food intake and obesity in mice. The findings improved scientist's understanding of the physiological processes that underlie the interplay between exercise and hunger. The researchers were able to identify the mechanism for exercise as an effective antidote for weight loss and obesity using mice.
They analyzed blood plasma compounds from mice right after subjecting them to intense treadmill running. A substance known as Lac-Phe, a modified amino acid, was the most induced in the mice's blood. Lac-Phe can be artificially synthesized from phenylalanine (an amino acid) and lactate (byproduct of strenuous exercise that causes burning sensations in muscles). This substance was administered on obese mice formally placed on a high-fat diet with the aim to induce obesity. The result of this was a 50% reduction in appetite over 12 hours. By the 10th day of Lac-Phe administration on the obese mice, a cumulative reduction in food intake and body weight, alongside higher glucose tolerance were recorded.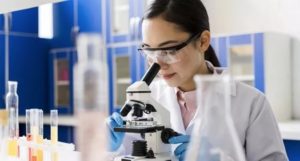 Dr. Yong Xu, one of the researchers and a professor of pediatrics at Baylor noted that an understanding of the mechanism by which exercise triggers weight loss, appetite regulation, and improvement of metabolic profiles is a bold step toward unveiling substitutes for exercise. Citing the instance of aged folks and frail people– who cannot engage in strenuous workouts– as the main targets of this study, Dr. Jonathan Long, further shed some light on the importance of understanding the benefits of exercises on the molecular level.
Long further deduced that "… Lac-Phe is an ancient and conserved system that regulates feeding and is associated with physical activity in many animal species." What is most interesting about this research is, the team of researchers also found that both humans and racehorses record a surge in Lac-Phe in their plasma right after a workout or prolonged physical activity. Sprint exercises and endurance training were noted to dramatically increase plasma Lac-Phe. According to the researchers, the next steps include finding more details about how Lac-Phe mediates its effects in the human body to enable them to learn how to formulate therapeutic weight loss interventions from exercise pathways.
No doubt, this is a piece of good news for people who do not get along with their fitness coaches or simply hate every torturous moment at the gym. Because from all indications, we might soon have "capsules of Lac-Phe" in pharmacies and hospitals to combat unwanted weight gain and obesity. Wouldn't that be the end of slimming teas, strict weight-loss diets, cheat days, and strenuous exercises? Well, time will tell.
Ehi-kowoicho Ogwiji is a storyteller and natural scientist who is given to advocacy for a science-literate Africa. Ehi-kowoicho aspires to be a renowned science communicator and STEM thought leader in Africa and beyond. She writes from Abuja, Nigeria. Follow her on social media @ogwijiehi or email her at [email protected]