With a huge storm, veteran gospel music maestro and instrumentalist, Mr. Zico has taken the Nigerian media waves by storm as he released another reggae-fused indigenous banger titled Jaa ya Mma which is translated from the Igbo dialect as 'Praise Him'.
He also featured another top reggae-gospel singer, Buchi on the track.music
Read More: More Encomiums Pour In For Tarila's 'In The Creek'
The jam was produced by one of the top veteran music producers in Nigeria, Dr Chris Okoro who was the brains behind the major controversial hit track Jaga Jaga by Eedris Abdulkareem. Dr Chris Okoro who spared none of his creative genius talents on this track made sure that it was worthwhile to listen to.
---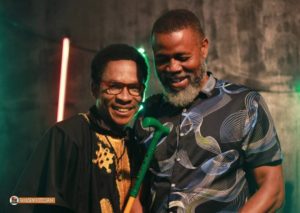 Jaa Ya Mma is a gospel track whose melodious instruments and vocals extol the Creator's miracles on humanity, it also implores Christians to praise the Creator more even as they enjoy the benevolence of the Creator(s) of the Universe.
Jaa Ya Mma is a 'must-listen' if you are someone who enjoys smooth melodies and a professional touch of good music.
The track can be listened to here.
AFRICA DAILY NEWS, NEW YORK