Forever in our mind, there are Criminals that have committed crimes and terrorised cities to the extent that people ran away from their homes because of their actions, even our generation will still remember them.
In this article, we will talk about the top 7 criminals of all time
1. Lawrence Nomanyagbon Anini a.k.a The Law
For those who grew in the 80s, the name Lawrence Nomanyagbon Anini can never be forgotten as one of Nigeria's most notorious armed robber who reigned supreme in the old Bendel State, now Edo and Delta.
Anini also known as The Law, reigned supreme in the 80s and was so bloody that his matter was even discussed at the State Security Council meeting in the General Ibrahim Babangida's regime.
Born in 1960 in a village about 20 miles from Benin City in present-day Edo State, Anini migrated to Benin at an early age, learned to drive, and became a skilled taxi driver, before he took to crime and quickly became a much-feared gang leader whose approach got people trembling.
His gang members included Monday Osunbor, later known to be a dreaded killer without mercy, Friday Ofege, Henry Ekponwan, Phillip Iwebelue, Prince Kingsley Eweka, and others.
2. Doctor' Ishola Oyenusi
Naturally, 'Doctor' Ishola Oyenusi should have taken the top spot on this list going by the fact that he was the first known armed robber and a criminal the country.
But Anini's exploits in the underworld took the shine off Oyenusi. In the history of crime in Nigeria, Oyenusi, was a cold-blooded criminal who held sway in the early 70s, stands on a very special threshold that none can ever dream of attaining.
He took the nation by storm shortly after the Civil War ended and before he was executed on Wednesday, September 8, 1971, at the famous Bar Beach show in front of 30,000 watching Nigerians, no one believed that 'The Doctor' would be captured, as he was famed for 'disappearing' or his body not penetrable by bullets.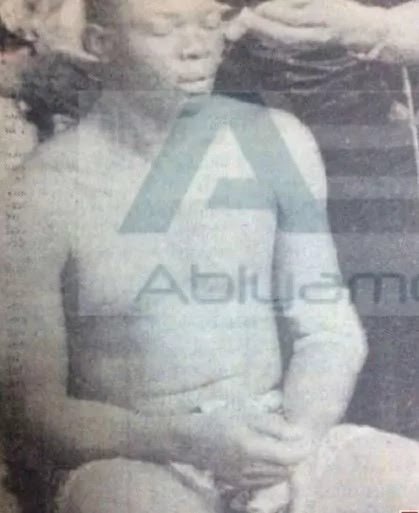 3. Okwudili Ndiwe a.k.a Derico
Okwudili Ndiwe, alias Derico Nwamama, was also one of the deadliest armed robbers and a criminal to have come out of the Nigeria. In the early 2000s, the 22-year-old Derico Nwamama was probably the King of the Underworld in the Eastern parts of the country; a clear replication of the likes of Lawrence Anini and Ishola Oyenusi.
Derico had risen from a street urchin and pick pocket to a dreaded crime king and the mere mention of his name sent shivers down the spines of traders and residents of Onitsha, the commercial capital of Anambra State, and other parts of the east.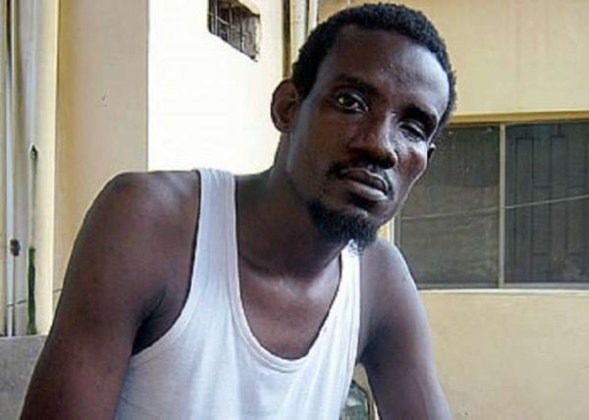 4. Abiodun Egunjobi a.k.a Godogodo
Abiodun Egunjobi, alias Godogodo, was the modern day version of Lawrence Anini. The one-eyed monster was one of the deadliest armed robbers and criminal Nigeria ever had.
The 36-years-old Godogodo rose from being a slum boy to the leader of a gang that defied all reasons, struck with precision, killed without mercy and terrorized Lagos and the south-west with reckless abandon.
Before his arrest on August 1, 2013, Godogodo gave the Lagos State Police Command so much headache for 14 years, so much so that on the day he was arrested, the command erupted in joy: at least its men would be safe from his guns.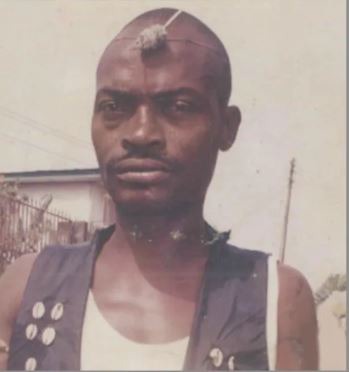 5. Shina Rambo
The name Shina Rambo has refused to go away from the consciousness of Nigerians who either witnessed his crime spree or were unfortunate to live in that era.
The Abeokuta, Ogun State-born Rambo was a terror in the 90s and the brain behind many crimes in the Western parts of the country where he robbed and killed with impunity.
He was so feared even by the police that many thought he was invisible as he was thought to disappear anytime the police closed in on him.
It is believed that the policemen who killed him did not even know that it was Shina Rambo. He was said to be on his way to Lanrewaju Motors to buy a Pathfinder SUV when he was apprehended by the police on the Ojota New Garage Long Bridge.
When they started questioning him on the possession of such huge an amount, an argument ensued and he attempted to disarm one of the policemen.
It was one of the policemen at the other side of the road who shot Rambo down. It was said that it was easy to shoot him because he was not with his charms since he was not going for an operation.
Read Also: Lebanon Bank Attacked With Explosive Amid Economic Crisis
6. Isiaka Busari a.k.a Mighty Joe
Shortly after the notorious kingpin of a criminal in Nigeria, Ishola Oyenusi was executed, his second in command, Isiaka Busari, better known as Mighty Joe, took over the scene and became the defacto king of the underground.
Nigeria was still coming out of the pangs of the civil war and with the death of Oyenusi, they thought the era of violent crimes had been nipped in the bud but little did they know that another hoodlum would spring up and become deadlier.
In Mighty Joe's gang were ex-soldiers who were demobilized and with their know how in the handling of guns and other deadly weapons, they held the nation, particularly the South West, to ransom, robbing and killing with reckless abandon.
Mighty Joe was even deadlier than Oyenusi and was known to operate at anytime he felt like and taking a human's life was nothing to him. For many years, he constituted himself a big terror to the people of Lagos, the then Federal Capital, especially around Mushin where he lived and practiced his trade.
He strode the hemisphere like a colossus from 1971 when his boss was killed, till 1973 when he was nabbed after robbing a hotel bar attendant, Michael Osayunana, of the sum of ₦10.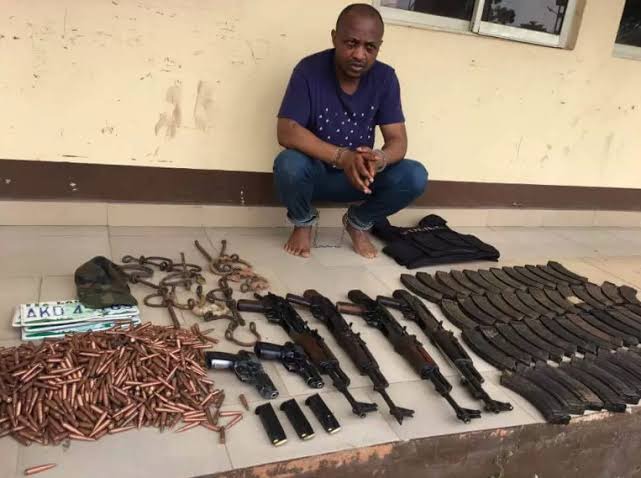 7. Chukwudi Dumeme Onuamadike aka Evans the kidnapper
Evans is a native of Nnewi in Nnewi North Local Government Area of Anambra State.
Notorious Evans who has terrorized the whole country and not just Lagos was finally arrested on Saturday, June 10th 2017 in his house at Magodo area of Lagos.
Evans was said to have masterminded kidnapping operations in Anambra, Edo, and Lagos, with Lagos placing a 30 Million Naira bounty on him.
But the end of the notorious kidnap kingpin who has been on the police watch list for about 7 years came just a few weeks after many members of his gang, including his second and third in command, were rounded up at different locations in the country.
AFRICA DAILY NEWS, NEW YORK
INFORMATION GUIDE AFRICA